State of Play in Oregon
Sports Betting in Oregon
Oregon has online sports betting and daily fantasy sports available.
The Orgeon Lottery oversees the state's sports betting industry. The state brought in DraftKings as its official sports betting operator in January 2022.
Online casinos and poker are not legal at this time in Oregon.
Q&A
Can I bet on college sports in Oregon?

No, well at least not at the legal online sportsbook. Oregon state law bans betting on college sporting events at DraftKings Sportsbook. Tribal casinos are able to offer betting on college sporting events, but they don't offer any online betting.

Does DraftKings offer fantasy games in Oregon?

No. DraftKings officially pulled its DFS offering from the state in July 2021 as it looked to take over online sports betting. DFS games are not explicitly legal in Oregon, but other operators are accepting players from the state.

Is DraftKings offering sports betting apps in Oregon?

Yes, as of January 2022, DraftKings is the only online sports betting option in the state of Oregon. The Oregon Lottery initially launched the Scoreboard App, but DraftKings took over for that site after there were several issues with the initial option.

Can I bet anonymously at Oregon legal betting sites?

No, you will have to create an account before making any wagers, regardless of whether you are trying to access the online sportsbook or any of the DFS sites. You will have to be logged into your account before wagers are accepted, and those sites will also have to verify that you are physically within the state.

How do I get paid when I win at Oregon legal betting sites?

If you win money at any Oregon legal betting sites, you will request payment directly from that site. Each legal betting site will have its own set of banking options available, and you will be able to choose the method that works the best for you. If you are having trouble receiving payment from a legal betting site, then you will want to reach out to that site directly.
BET NOW
Bet $5 Get $200 In Bonus Bets At DraftKings Sportsbook!
Methodology
Bet at DraftKings Sportsbook
Remote Registration Legal
Fliff Sweepstakes App Available
Oregon Online Betting
Oregon Legal Sportsbooks
The Oregon Lottery first started offering parlay wagering back in 1989 in a game called Sports Action. When the Professional and Amateur Sports Protection Act (PASPA) in 1992, Oregon was exempt from that rule. 
Sports action was a form of sports betting through 2007, but The NCAA abruptly stopped it. The Oregon Lottery agreed to end the game after the NCAA threatened to pull all NCAA Championship events from the state. 
Oregon did not need to pass a new law to offer sports betting again, and the Scoreboard App officially launched in October 2019. Native American tribes in Oregon were also eligible to offer sports betting, but there were still just two options in the state. 
Oregon Online Sports Betting
When looking to launch online sports betting, the Oregon Lottery agreed to partner with SBTech to launch a mobile app. That partnership came up with the name "Scoreboard," which was the only online option for residents or visitors in the state.
The Scoreboard App did come with its share of issues, especially in the eyes of the Oregon Lottery. The state was routinely losing money from the app, and there were also plenty of complaints from sports bettors. 
The Oregon Lottery announced in 2021 that it would be making a switch to DraftKings Sportsbook, and that officially took place on January 18. As a result, all of the bettors that previously had an account at the Scoreboard App needed to sign up for a new account at DraftKings before placing wagers. 
The DraftKings app is available on both Android and iOS devices. The fact that it is the only online option offered in Oregon is one factor that makes this industry unique from other states in the U.S. 
Top Orgeon Online Sportsbooks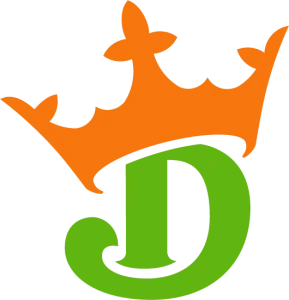 Huge Selection of Sports
20+ States
Top-Rated App
Oregon Retail Sportsbooks
There are no commercial casinos in Oregon, and Native American tribes are the only groups that can offer any form of casino gambling. Because of this, the bettor must do all of the retail sports betting at one of these tribal casinos. 
The only two casinos that currently offer sports betting in Oregon are:
Chinook Winds Casino

The Mill Casino
Other tribal properties are eligible to offer sports betting, but none have taken advantage of the opportunity. In addition, these casinos require guests to be at least 21 years of age, but Oregon's legal sports betting age is 18.
Oregon law does not allow for betting on college sporting events through the DraftKings Sportsbook, but these tribes can accept wagers on these games. This gives retail sportsbooks an advantage over DraftKings, but it doesn't make them the most popular options. 
Oregon Legal Online Fantasy Sports Sites
Oregon introduced House Bill 2594  back in 2017 in an attempt by lawmakers to legalize and regulate the DFS industry. But unfortunately, that bill never made it out of committee, and there haven't been any other bills introduced since that time that made this same attempt. 
Even though DFS gaming is not explicitly legal in Oregon, operators still accept players from the state. These sites can then do so without any regulation from the Oregon Lottery, and there are no licenses or fees to enter. 
All of the top DFS operators have targeted Oregon players, but a significant change occurred in 2021. DraftKings decided to cease all DFS operations in Oregon as it was looking to make a more prominent name in the online sports betting industry. 
Salary Cap DFS Sites In Oregon
Salary cap games remain the most common and popular in the DFS industry. FanDuel and DraftKings competed with these games, but FanDuel no longer has to deal with that competition.
FanDuel has a mobile app available to download on Android and iOS devices. Other companies will offer salary cap games as well, but none can match the reputation and the history of FanDuel. 
These games require players to draft a roster based on a sure salary cap, and then that roster will be entered into contests. Other operators with similar games can't match the different styles of games or the prize pools that FanDuel puts out. 
Fantasy Player Prop Games In Oregon
Other DFS operators, such as Monkey Knife Fight, have taken a different approach to DFS games in Oregon. Instead of simply focusing on drafting a roster full of players, Monkey Knife Fight and others concentrate on player prop games. 
Player prop games are similar to prop betting. This has become extremely popular in traditional sports betting, but no wagering is involved. Instead, players can make predictions about specific statistical questions the site poses. 
The bettor must put up an "entry fee" when making these predictions, but players aren't competing against anyone else when playing these games. Instead, this is simply a contest between each customer and the options on the site. 
When new operators are looking to launch in Oregon, these are usually the games they will be offering. 
Best Ball Games In Oregon
This is another new form of DFS game that has become more prevalent in this space. Best ball has a look and feels of salary cap games, but players will always get the best lineup because the site will choose that lineup.
FanDuel has started to offer Best Ball games on their site, but this is another area where specialty sites can make a move in the state. Underdog Fantasy is one of those sites, and it is available in every state except Connecticut in the U.S, 
One advantage of these sites that offer Best Ball games is that they aren't just daily contests. Instead, it is common to see weekly, or even season-long best ball contests provided, becoming extremely popular with DFS players. 
Oregon Legal Online Poker Sites
Oregon is a state that allows poker, but the bettor must play all of the poker in specific locations. There are tribal casinos and poker rooms that can offer live poker games, but there aren't any live online poker sites. 
Oregon has pretty strict laws regarding all forms of online gambling, including poker. For example, it is illegal for anyone to set up an online poker site in Oregon and accept customers for real money. 
At this time, there have not been any genuine attempts by lawmakers to legalize online poker sites. Allowing residents to play poker in person is enough. There aren't any large casino companies looking to get the laws changed either. 
Oregon Legal Online Casino Sites
Just like with online poker, there are no online casino gambling sites available in Oregon. The lack of commercial casino properties is one reason for no online options, as there hasn't been a strong push.
The same laws that prohibit online poker sites from launching also cover online gambling.  DraftKings is a site that also offers online casino gambling in other states, but it doesn't have that opportunity yet in Oregon. If a change in the
current laws was to occur, it's unclear what the online casino gambling market might look like. 
Top Orgeon Online Sportsbooks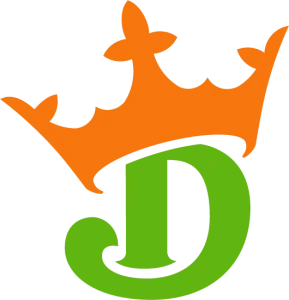 Huge Selection of Sports
20+ States
Top-Rated App
How Do I Know That Online Gambling Sites In Oregon Are Fair?
When the Oregon Lottery first launched the Scoreboard App, there were plenty of complaints from customers that the site wasn't fair. However, now that DraftKings Sportsbook has taken over in Oregon, there won't be any more questions about the
 fairness of the online sportsbook. DraftKings comes to Oregon with an excellent reputation as it is a proven leader throughout the U.S. 
Even though DraftKings is without competition in Oregon, it will still offer fair betting lines to keep up that reputation. The best way to know that this site is fair is to try out the DraftKings Sportsbook. 
Who Regulates Legal Online Sportsbooks In Oregon?
The Oregon Lottery controls all aspects of online legal sports betting in the state. That has been the case since its launch and will continue to be the case in the future.
The Oregon Lottery decided to switch from the Scoreboard App and go with DraftKings Sportsbook. That will take the Lottery out of the equation, but it will still regulate the content that DraftKings is putting out there. 
Why Should I Trust Legal Online Sportsbooks?
The best reason to trust legal online sportsbooks is that they are legal and regulated by the state. In the case of Oregon, the Oregon Lottery has authorized DraftKings Sportsbook to offer sports betting to residents and visitors of the state. 
If there is an issue with the service provided by DraftKings Sportsbook, then the bettor can file a complaint with the Oregon Lottery to get a resolution. 
How Do I Get Paid If I Win?
Getting paid from DraftKings Sportsbook or a DFS site is a simple process. Each of the online legal sites in Oregon will have its banking department, and each will have different withdrawal options. 
A check by mail used to be one of the only options available. Some of the top payout options currently include PayPal, online bank transfer, or ACH/e-check.
BET NOW
Bet $5 Get $200 In Bonus Bets At DraftKings Sportsbook!