Legal Online Betting States
Best Sportsbooks in Virginia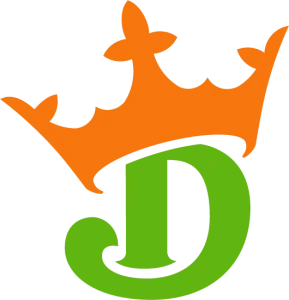 Huge Selection of Sports

20+ States

Top-Rated App
No. 1 U.S. sportsbook

Live Betting

Top-Rated App
Top-Rated App

15+ States

Extensive Betting Options
Top States for Sports Betting
U.S. Legal Online Gambling
In April 2018, Nevada was the only state where bettors could legally place sports bets online or at retail sportsbooks. That is no longer the case. In 2022, more than 30 states have legalized sports gambling, with mobile wagering legal in more than two dozen states. The scarcity of sports betting wasn't due to a lack of interest. The rapid expansion of sports betting legalization in the U.S. was due to the removal of a federal prohibition, which the Supreme Court struck down in May 2018.
Legal Online Betting In The U.S.
Once the sole domain of Nevada, legal sports betting has spread across the U.S. following the repeal of the Professional and Amateur Sports Protection Act (PASPA) by the Supreme Court in May of 2018. Passed in 1992, PASPA, with limited exceptions, prohibited states from legalizing sports betting. With the federal ban removed, the choice to pass sports betting legislation is in the hands of individual states, and many have taken action. More than 30 states currently offer legal sportsbooks in some form. More than two dozen states offer online sports betting, while a handful of states only allow in-person wagering at retail locations. State-specific gambling regulation agencies oversee each state's sports betting industry. In most states, the agency that regulates other forms of legal gambling, or the state lottery, is in charge of overseeing sports betting.
Online Sports Betting Legal States
Online sports betting is legal in the following states:
Arizona
Arkansas
Colorado
Connecticut
Illinois
Indiana
Iowa
Kansas 
Kentucky
Louisiana
Maine (pending)
Maryland 
Massachusetts (pending)
Michigan
Montana
Nevada
New Hampshire
New Jersey
New York
North Carolina
Ohio
Oregon
Pennsylvania
Rhode Island
Tennessee
Virginia
West Virginia
Wyoming
States With Retail-Only Sportsbooks
The following states have legalized retail sports betting (in-person bets), but not online sports betting:
Delaware
Mississippi
Nebraska
New Mexico
North Dakota
South Dakota
Washington State
Wisconsin
States That Could Legalize Sports Betting
The following states are in the process of legalization and could pass a sports betting bill in the next 3-4 years. Likely:
California
Minnesota
Missouri
Possible: Longshot:
How Does Mobile Wagering Work?
Legal sports betting occurs at the state level, and each state that legalizes sports betting is a separate, unique market with its own sports betting sites. Online sportsbook sites cutting-edge geolocation technology to pinpoint a bettor's location, ensuring they are placing a legal sports wager through licensed betting apps within the state's borders. One of the major benefits of mobile betting is convenience. Betting in the state is legal from anywhere inside a state's borders via their computer or mobile device, saving them a trip to a retail sportsbook that might be hours away. Another benefit is speed. Mobile bettors can quickly find wagers and bet online through a sportsbook app without waiting in lines. The speed of mobile transactions is critical to customers interested in placing in-play wagers, where time is of the essence and lines can change in seconds. There is no denying the popularity of mobile sports betting, as more than 90% of bets are placed online in states that offer retail and mobile betting. Federal law dictates that states can also legalize other forms of online gambling, such as online casinos and poker. So far, however, the number of states allowing legal sportsbook sites dwarfs the number that allow other forms of online gambling.
Major U.S. Sports Betting Markets
New York
After a mobile sports betting launch in January 2022, New York quickly became the top sports betting market in the country. The Empire State boasts nine online sportsbooks, including some of the biggest names in the industry. BetMGM, DraftKings, FanDuel, and Caesars all operate a New York sports betting license
New Jersey
The lawsuit brought by New Jersey paved the road to legal sports betting, and to no one's surprise, New Jersey was one of the markets to regulate sports betting and launch following the repeal of PASPA. More surprising is New Jersey's success, as the Garden State is the second-largest U.S. sports betting market.
Nevada
Nevada is the original sports betting state, but the Silver State hasn't suffered from sports betting expansion. Instead, Nevada has cemented its status as a sports betting destination, pulling in new sports bettors from across the country.
Illinois
Illinois is a populous state with several storied sports franchises, from the Chicago Bulls of the NBA to the NHL's Chicago Blackhawks to the Cubs and White Sox to "Da Bears," of the NFL. To no one's surprise, Illinois is a Top 3 sports betting market, trailing only New York and New Jersey.
Pennsylvania
Pennsylvania was one of the first states to legalize sports betting, as legislators had the wherewithal to pre-authorize sports betting in a gaming expansion law passed in 2017. However, launching the first legal mobile sports betting apps would take more than a year.
Michigan
Michigan online sportsbooks went live in January 2021, and the market quickly became one of the strongest performers, with the Wolverine state often landing in the Top 5 when it comes to sports betting handle and revenue. Michigan's gaming compact allows both commercial and tribal casino operators to offer online sports betting.
Arizona
An open market with dozens of sports betting options has Arizona punching well above its weight in the U.S. sports betting landscape. The state is an excellent example of good policy decisions leading to a high-performing market.
Virginia
Virginia's population and open market have made it a sports betting success story. When it achieved the feat in mid-2021, Virginia was the fastest state to hit $1 billion in sports betting handle. The Old Dominion functions as an online-only sports betting state for now, but land-based commercial casinos and sportsbooks will eventually allow in-person betting in Virginia as well.
Legal Sports Betting States FAQ
Can you legally bet on sports online in any state?
No. While most states offer sports betting, it is a state-level decision, and not every state has approved legalized sports betting. Some states have legalized in-person sports betting, some states offer online betting, and some states have legalized sports wagering in both retail and online wagering formats.
Do FanDuel and DraftKings offer legal online sports betting in my state?
FanDuel and DraftKings operate in many, but not all legal sports betting states. The following lists includes states where FanDuel and DraftKings offer online sports betting; both brands offer daily fantasy sports in several states outside of these lists: FanDuel: AZ, CO, CT, IL, IN, IA, LA, MI, NJ, NY, PA, TN, VA, WV, WY DraftKings: AZ, CO, CT, IL, IN, IA, LA, MI, NH, NJ, NY, OR, PA, TN, VA, WV, WY
Is sports betting legal in California?
Sports betting is not legal in California, but that may change following the November 8 elections, where two sports betting initiatives are on the ballot. One would legalize retail betting at tribal casinos and racetracks. The other outlines legalizing online sports betting.
Is sports betting legal in Texas?
No. Legislation has been introduced to legalize sports betting in Texas, but the Texas legislature has largely ignored the issue. That might change following the 2022 elections if current Lt Gov. Dan Patrick, an ardent opponent of legalization, is unseated. In Texas, the Lt. Gov.decides which bills are heard.
How can I tell if an online sports betting site is legal?
There are several ways to determine if you are betting on a legal site. The easiest way is to look for official state seals on the website or app. Another tip-off is the use of cryptocurrencies; legal, licensed sites do not offer cryptocurrency transactions, while many offshore sportsbooks do.
How-To Find Legal Sports Betting States (Step-by-Step)
Step 1 - Check this Props.com Legal Sports Betting States Guide
More than half of U.S. states offer legal sports betting in some form. Flourishing U.S. markets like New York, New Jersey, Illinois, and many others allow both online and in-person sports wagering. Some other states, like Ohio and Maryland, have passed sports betting legislation, but sportsbooks haven't yet started taking bets. Check back with this comprehensive guide to U.S. sports betting states for the latest on which states have launched sports betting.
Step 2 - Research the Laws in Your State
Props.com offers comprehensive resources on the U.S sports betting industry. Depending on the state in which you wish to bet, you might have 20 or more different mobile sports betting apps at your disposal. States like New Jersey, Colorado, Pennsylvania, and Arizona feature a wide selection of different online sportsbooks. Other states, like Washington, limit bettors to in-person wagering at state casinos.
Step 3 - Choose Your Sportsbooks
If you live in or near a state with legal online sports betting, you can bet at online sportsbooks/mobile sports betting apps from anywhere within that state. Check out the Props.com guide to legal online sportsbooks to see which sports betting brands are available in each state.
Step 4 - Place Your Bets!
Expect more states to legalize sports betting in the coming years. You can research some of the biggest U.S. sports betting markets with the Props.com states index.
BET NOW
Bet $5 Get $200 In Bonus Bets At DraftKings Sportsbook!