Fliff
This Fliff Review was conducted by Props.com resident sports betting expert Jeremy Olson. All insights and ratings in this review are derived from Jeremy's first-hand testing of the product.
Fliff Promo Code (Updated September 1, 2023)
Fliff Review: Social And Sweepstakes Gaming App
Fliff is a sweepstakes sports picks app that lets you play for fun and win cash prizes. Launched in 2019, Fliff is currently legal in 41 states, making it accessible to many sports fans across the U.S. Furthermore, it provides the chance to win real cash prizes in states that might not otherwise have online sportsbooks.
How is this possible? Fliff operates by sweepstakes gaming regulations rather than traditional sportsbook laws. It does so through a two-token model that includes Fliff Coins and Fliff Cash. The Fliff Coins let you play for fun, and they have no monetary value (only working for the free-to-play social games at Fliff). Meanwhile, Fliff Cash is redeemable for cash prizes or even gift cards.
You purchase coin packages to get started, with each package offering both Fliff Coins and Fliff Cash. You'll then use the Fliff Coins and cash to make predictions on moneylines, spreads, totals, props, and live bets. The moneylines, point spreads, totals, props, and live predictions make this app feel like real money sports betting. Also note that both pro and college sports are available here.
Ready to learn more about Fliff, its widespread legality, and how you can win cash prizes? The following Fliff app review covers these aspects and more, while providing a balanced opinion via our ratings system.
Fliff Promo Code September 2023
Fliff Promo Code & Welcome Bonus
The Fliff bonus matches your deposit by 100% up to $100. If you deposit $50, for example, you'll receive a matching $50 Fliff Cash bonus.
As mentioned before, coin packages come with both Fliff Coins and cash. Therefore, you'll receive coins in addition to the 100% match Fliff Cash bonus. You can see more on the exact amount of Fliff Coins available in each package. But for now, we'll stick to discussing the actual cash portion of the welcome offer.
Speaking of which, here are the simple steps to qualifying for the bonus Fliff Cash:
How To Claim The Fliff Sign-Up Bonus*
Select the "CLAIM OFFER" option on this Props.com page. 
Our link will redirect you to the App Store or Google Play Store, where you can download either the Android or iOS version of the Fliff app.
Complete the signup process—enter the promo code "PROPS" when prompted.
Place your first deposit of $4.99 or more.
Again, you're going to claim free Fliff Coins and free Fliff Cash through this deal. Just remember to enter the PROPS Fliff promo code to ensure you qualify for the 100% match.
*You can only sign up and play at Fliff on an Apple iOS or Android mobile device. Be sure to enter the Fliff promo code PROPS to unlock the $100 Fliff Cash bonus.
Fliff Promo Code Terms And Conditions
Must be a new member of Fliff. 
Must be at least 18 years old. 
Minimum first deposit of $4.99 to qualify for this bonus. 
Fliff Cash bonus funds come with a 1x playthrough requirement. 
Minimum of $50 to withdraw Fliff Cash. 
Why You'll Like The Fliff Sports Betting App
Fliff enjoys some notable advantages over competing sweepstakes sites and real-money online sportsbooks. It uses real sports bets (e.g., moneylines), is widely available, and has a great loyalty program. You can learn more about these advantages and how they compare to the competition below.
1. Feels the Most Like a Real Money Sportsbook
Fliff isn't the only sweepstakes sportsbook operating in the U.S. However, it feels more like real money sports betting than the rest. You make predictions involving moneylines, totals, spreads, props, and live wagering. Compare this to most sweepstakes, which only offer player props and totals-style betting. You can also expect many betting markets, including the MLB, NBA, NFL, NHL, MMA, soccer, tennis, and college sports.
2. Legal in 41 States
The Fliff mobile app is available in 41 states, excluding a small number that we'll cover later. The average sweepstakes sports betting site, in contrast, is only available in around 25-35 states. Even the latter figure outperforms the typical regulated online sportsbook, which is available in 5-12 states on average.
3. Excellent Rewards Program
We don't usually see extensive VIP programs in the sports prediction game. Some sweepstakes betting sites might offer minimal rewards to players, but nothing like the Fliff program. With the latter, you'll get experience points (XP) when you complete challenges. You can exchange XP for Fliff Cash at a rate of 1,000 XRP for $10 cash.
How Do I Start Playing On The Fliff App?
You can get started on the Fliff social sportsbook app with relatively little effort involved. Here's a detailed look at the steps involved with downloading the Fliff sportsbook mobile app and playing.
Choose the "Claim Offer" Prompt on this Page – Our CLAIM OFFER link takes you directly to the Fliff website, where Android and iOS download options are available. From here, you select the Android option to visit the Google Play Store or iOS to reach the Apple App Store.
Download the Fliff Betting App – You can complete the quick Fliff app download once at the relevant Android or iOS page. Note that you must get the app to play because no desktop platform is available. We don't like the lack of desktop play, but the app-only model isn't uncommon nowadays.
Sign up & Enter the Fliff Sportsbook Promo Code – Fliff features a Sign-Up prompt on each page of its app. You can register via Apple, Google, Twitter, or with your email address. During the registration process, you'll be prompted to enter a Fliff bonus code. We suggest using the PROPS promo code to qualify for the best 100% match bonus up to $100.
Buy a coin package & start playing! – The final step is to visit the Cashier section and choose a coin package. Fliff offers six packages at the time of this review, ranging from $4.99 to $99.99. You can buy Fliff Coins and Fliff Cash using a credit card linked to your Apple or Google account.
Fliff Promo Code (Updated September 1, 2023)
Fliff Reviews
Apple iOS device owners (iPhone/iPad) rate Fliff at an average of 4.8 out of 5 stars over nearly 35,000 reviews at the App Store.
Android users rate the Fliff app at 4.7 out of 5 stars over more than 2,500 reviews at the Google Play Store.
Props.com sportsbook expert Jeremy Olson rates Fliff at 9.1 out of a possible 10 in this review.
Is Fliff Legit?
You might wonder how Fliff is able to legally operate in so many states. After all, it's not a licensed online sportsbook, but it still gives you the chance to win cash prizes. The answer is that Fliff specializes in sweepstakes games, which are legal in most states.
Sweepstakes are allowed in many states because they have at least one free method of entry. With Fliff, for example, you technically get the Fliff Cash free through purchased Fliff Coins (no monetary value). Additionally, you can mail into the company's Philadelphia home office asking for $5 in free Fliff Cash.
The free component ensures that sweepstakes games and betting aren't technically gambling. Therefore, these social/sweepstakes gaming sites don't need to obtain licensing from each state like an online sportsbook.
Meanwhile, you can still win cash prizes legally through the Fliff social sportsbook. After all, a sweepstakes gaming site runs on the premise that it's providing free chances to win real money. In this case, you get more Fliff Cash free through buying Fliff Coin packages and/or mail-in entries. You must redeem Fliff Cash in minimum amounts of $50 in order to redeem cash prizes.
Fliff Legal States
The great thing about Fliff is that it's available throughout most of the US. Here's a full list of every state where you can legally enjoy the Fliff Sportsbook:
Alaska
Arizona
Arkansas
California
Colorado
Connecticut
Delaware
Florida
Illinois
Indiana
Iowa
Kansas
Kentucky
Louisiana
Maine
Maryland
Massachusetts
Michigan
Missouri
Montana
Nebraska
New Hampshire
New Jersey
New Mexico
New York
North Carolina
North Dakota
Ohio
Oklahoma
Oregon
Pennsylvania
Rhode Island
South Dakota
Tennessee
Texas
Utah
Vermont
Virginia
Washington D.C.
West Virginia
Wisconsin
Wyoming
So where can't you make Fliff sports picks? Here are the nine states where the Fliff Sportsbook app doesn't operate:
Alabama
Georgia
Idaho
Minnesota
Mississippi
Nevada
Hawaii
South Carolina
Washington
For more on how to find sports gaming apps and sportsbook bonuses in your state, check out the following Props.com resource:
How Do I Purchase Fliff Coins And Fliff Cash?
As covered before, coin packages include both Fliff Cash and Fliff Coins. You technically obtain Fliff Cash free when buying more Fliff Coins.
The amount of each that you receive depends upon how much you're spending. Fliff Cash comes at nearly a 1:1 ratio compared to your purchase (e.g., $9.99 = $10 Fliff Cash). Fliff Coins come in progressively larger amounts, topping out at 1.3 million (formerly topping out at 600,000 Fliff Coins).
Here's an overview what to expect when you purchase Fliff Cash and coins:
$0.99 = 10,000 Fliff Coins & $1 Fliff Cash
$4.99 = 50,000 Fliff Coins & $5 Fliff Cash
$9.99 = 110,000 Fliff Coins & $10 Fliff Cash
$19.99 = 230,000 Fliff Coins & $20 Fliff Cash
$49.99 = 600,000 Fliff Coins & $50 Fliff Cash
$99.99 = 1,300,000 Fliff Coins & $100 Fliff Cash
You can deposit funds and buy Fliff Coins with credit cards linked to your Google or Apple account. If you've ever bought Android or iOS products, the coin purchasing should be really easy.
Again, Fliff Coins have no financial value and are purely for entertainment purposes. Fliff Cash wagers, on the other hand, can turn into cash or gift card prizes. You can convert Fliff Cash to real money or gift cards once your Fliff Cash balance hits $50. When choosing the cash option, you'll be able to withdraw funds using bank transfer or Skrill.
Fliff Sign-Up Bonus (Updated September 1, 2023)
Fliff Sports Betting Markets
Moneyline
Point Spread
Prop Bets
Totals (Over/Under)
Live Betting (In-Game Betting)
With live betting, moneylines, spreads, and totals, Fliff offers the most-authentic sports betting feel among sweepstakes sites. You can see how each of these Fliff bet types work below
Moneyline
A moneyline is the simplest wager in sports betting because it only requires you to pick a game's winner. Of course, you do need to account for the different odds regarding the favorite and underdog. Here's an example:
Boston Red Sox +145 (risking 100 Fliff Coins to win 145 coins).
Tampa Bay Rays -175 (betting 175 Fliff Coins to win 100 coins).
The Rays are favored in this MLB matchup, which is why they don't pay as much per coin wagered. The underdog Red Sox, meanwhile, offer betting incentive in the form of a larger payout.
Totals (a.k.a. Over/Under)
A totals bet features a line that you either bet over or under. For example, you might wager on if two basketball teams will score over or under a combined point total. Here's how an over/under works:
Toronto Raptors: over 227.5 (-110) – You need the Raptors and Knicks to score 228 points or more.
New York Knicks: under 227.5 (-110) – You need Toronto and New York to score 227 or less.
The odds in this example are -110 (betting $110 to win $100) for both the under and over. But you'll see different odds for each side (e.g., -108, -112) in some cases.
Point Spread
Point spreads, or just "spreads," assign a handicap to the favorite and underdog. Your mission is to choose the side that covers their respective spread. Here's an example:
Houston Texans +6.5 (-110) – Houston would have to lose by six points or less to cover.
Tennessee Titans -6.5 (-110) – Tennessee would need to win by seven points to more to cover.
Much like with totals, the common -110 odds associated with point spreads can vary. For instance, you might see -107 for the underdog's spread and -113 for the favorite.
Prop Bets
A prop bet features outcomes that go beyond simple matters of which team/player will win a match. It can involve everything from the color of a coach's jacket to a player's score total. You can see a sample NBA prop below:
Donovan Mitchell (CLE) points for tonight's game
Over 28.5 (-108)
Under 28.5 (-112)
The bigger the event, the more prop bets there will be available. Fliff lights up with props during major sporting events like the Super Bowl and Word Series.
Live/In-Game Betting
As you may know, pre-game bets must happen before a contest begins. Live betting differs, though, by featuring lines pop up in the middle of contests. Examples include updated point spreads based on the current score or if which team will score next.
You need to be quick with live wagers because they're only available for a short while. After all, a lot happens in games and live odds can change quickly.
Fliff Sports
MLB
NBA
NFL
NHL
College sports (football & basketball)
Boxing
Esports
MMA
Soccer (Bundesliga, MLS, Premier League & more)
Tennis
Fliff Welcome Bonus
Fliff Features
The Fliff social sportsbook has plenty of features, including a VIP program, leaderboards, challenges, and Invite a Friend. Here's a closer look at what makes each of these features special.
Loyalty Program
Fliff rewards you with experience points (XP) for placing bets and completing different achievements. As you earn loyalty rewards, you'll move closer towards being able to exchange XP for Fliff Cash awards. The exchange rate is 10 XP for every $10 in cash prizes. We like the simplicity of the Fliff rewards program and how it offers real value.
Leaderboards
Fliff Coins may not lead to cash prizes, but they do come into play during entertaining leaderboard races. You can climb the leaderboard by winning Fliff sweepstakes credits through successful bets. In the process, you'll surpass other Fliff users and climb the leaderboard.
Challenges
You can select the "Challenges" tab on the Fliff app homepage to see your current missions. For example, one Challenge might deliver 5 XP for placing a live bet. You'll continue accumulating experience points when completing these challenges.
Invite a Friend
Another way to collect XP is to invite your friends to download the Fliff app and play. You'll receive 20 XP for every $1 in Fliff Coins that your buddy buys. A $50 purchase, for instance, would give you 1,000 XP (equivalent to $10 free Fliff Cash). No limit exists on how many friends you can invite to the Fliff social sportsbook.
Responsible Gaming Tools
Despite being subject to normal sports betting regulations, Fliff still has a commitment to responsible (social) gaming. It features a responsible gaming page that discusses what you can do to play safely on Fliff. More importantly, it offers the following tools to help in this matter:
Session reminders every hour.
Daily limits when you purchase Fliff Coins and cash.
Spending limits on Fliff Cash and coins each day.
Is Fliff A Sports Betting App?
Fliff operates as a sweepstakes sports picks app. The experience is very close to traditional sports betting, including moneyline, point spread, totals (over/under), and in-game betting.
Fliff allows you to play for free, or play games for sweepstakes credits. You can't directly play for cash on Fliff, but you can play for sweepstakes credits (aka Fliff cash) and redeem those credits for cash prizes.
Fliff Welcome Bonus (Updated September 1, 2023)
Click Here to Join Fliff and Get a 100% Match up to $100!
FAQ
Is Fliff legal? Yes. Fliff operates as a legal sweepstakes gaming site, available in more than 40 U.S. states. The sports picks games at Fliff can be played for sweepstakes credits, but you don't directly deposit or withdraw cash on Fliff. The unique sweepstakes model allows Fliff to operate in states that don't yet allow legal online sports betting.
What is sweepstakes gaming? Sweepstakes gaming doesn't technically fall under the umbrella of real-money gambling. You can't directly deposit money on the Fliff app, but you can purchase play money (Fliff Coins) credits and get sweepstakes credits (Fliff Cash) as an award. The Fliff Cash can then be used to play the sweepstakes games at Fliff, and are then redeemable for cash prizes.
What states is Fliff legal in? Fliff legal states inlcude all U.S. states except: Alabama, Georgia, Hawaii, Idaho, Minnesota, Mississippi, Nevada, South Carolina, and Washington state.
Does Fliff offer a mobile app? Yes. You can download Fliff at the App Store if you own an Apple iOS device. Android device owners can download their version of the app at the Google Play store. Be sure to enter the promo code PROPS when prompted during the process if downloading and making your first purchase; that promo code will enable a $100 Fliff Cash match on your first purchase.
Can I bet on college sports at Fliff? Yes. Popular college sports markets include college basketball and football. The NCAA Men's Basketball Tournament (aka March Madness) and the College Football Playoff represent some of the most anticipated sports gaming events on the calendar.
Can I bet on esports at Fliff? Yes. Click on the "All Sports" icon at the top right of the main lobby to browse all games presented on the Fliff app. The platform's esports selections are included on that menu.
Does Fliff have a rewards program? Yes. You can points toward Fliff Cash rewards with every Fliff Coins wager made on the platform.
Can I make multiple accounts at Fliff? No. In order to redeem cash prizes, you'll need to upload valid U.S. identification documents, along with a facial scan. These measures, as well as additional safeguards, are in place to prevent players from making multiple accounts.
Is there a Fliff promo code? Yes. Enter the Fliff promo code PROPS when you sign up for the app, and you'll unlock a 100% match bonus worth up to $100 in Fliff cash.
State-By-State Analysis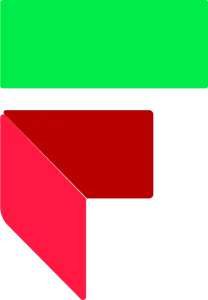 CLAIM OFFER
Bonus Code
Available In
AK, AR, AZ, CA, CO, CT, DC, DE, FL, IA, IL, IN, KS, KY, LA, MA, MD, ME, MI, MO, MT, NC, ND, NE, NH, NJ, NM, NY, OH, OK, OR, PA, RI, SD, TN, TX, UT, VA, VT, WI, WV, WY
Alaska:Legal
Arizona:Legal
Arkansas:Legal
California:Legal
Colorado:Legal
Connecticut:Legal
Delaware:Legal
District of Columbia:Legal
Florida:Legal
Illinois:Legal
Indiana:Legal
Iowa:Legal
Kansas:Legal
Kentucky:Legal
Louisiana:Legal
Maine:Legal
Maryland:Legal
Massachusetts:Legal
Michigan:Legal
Missouri:Legal
Montana:Legal
Nebraska:Legal
New Hampshire:Legal
New Jersey:Legal
New Mexico:Legal
New York:Legal
North Carolina:Legal
North Dakota:Legal
Ohio:Legal
Oklahoma:Legal
Oregon:Legal
Pennsylvania:Legal
Rhode Island:Legal
South Dakota:Legal
Tennessee:Legal
Texas:Legal
Utah:Legal
Vermont:Legal
Virginia:Legal
West Virginia:Legal
Wisconsin:Legal
Wyoming:Legal
Click Here to Join Fliff and Get a 100% Match up to $100!