DraftKings Daily Fantasy
DraftKings Daily Fantasy was a latecomer to the daily fantasy space, but the company has become one of the industry's leaders in its nine years of operation. A team of executives left the printing company VistaPrint at the beginning of 2012 and started DraftKings with over $25 million in venture capital funding.
Since that time, DraftKings has become one of the best options for DFS players across the board. In addition to partnering with dozens of sports leagues, DraftKings features a large of selection of sports, some of the biggest guaranteed tournaments in daily fantasy, and some of the best promotions in daily fantasy sports.
DraftKings further expanded their empire in 2014 after receiving millions more in venture capital funding. They also acquired one of their top competitors in DraftStreet.com and purchased another smaller daily fantasy site in StarStreet.com. Users of both sites were transferred over to DraftKings seamlessly. It's estimated that DraftKings pays out hundreds of millions of dollars in prizes each year. In 2018, DraftKings partnered with Resorts Casino in New Jersey to offer a traditional sports betting product in the regulated market.
Note that while this article is an independent and non-biased DraftKings DFS review, Props.com does receive compensation for qualifying customer registrations derived from the links on this site.
Bonuses and VIP Program at DraftKings
DraftKings offers a $20 bonus on any first deposit over $5 (paid in site credit). You can also get a 20% deposit match up to $500. They also offer an excellent selection of promotions and loads of freerolls each week.
The consolidation in the industry has led to VIP programs not being nearly as lucrative as they once were to players. DK's FPPs are still one of the better programs, however. FFPs are earned for all real-money play on DraftKings at a rate of 1 FPP for every $1 in entry fee. Frequent Player Points can also be accumulated through Missions and other promotions. Accumulated FPPs can primarily be used to purchase DraftKings ticket entries in the DraftKings Store.
The real added "bonus" through DraftKings is the rewards that you receive through Missions and the Players Rewards Program. This more than makes up for anything their VIP program lacks.
For as little as 150 FPPs, players can enter a $15,000 Monthly Free Contest. As players move up in status levels, prizes will increase to up to $60,000 in free contests.
DraftKings Missions are daily tasks centered around playing daily fantasy sports. Start and complete your Mission to receive the predetermined prize (often FPPs for playing in a certain contest).
Lobby and Interface
One of the most critical aspects to a daily fantasy site is how user-friendly their lobby and interface is. This is especially critical for new players, who may not fully understand how daily fantasy works yet.
DraftKings passes this test with flying colors. Not only is their interface easily the best available, but the software developers are constantly upgrading and improving. Any deficiencies we have seen have been quickly remedied.
The lobby breaks down each type of contest with different buttons across the top. Players can then filter by sport and buy-in levels, along with contest style and start time. It's extremely user-friendly and straightforward. Players should have no trouble using it and jumping into their desired contests in minutes.
DK offers a contests page that lists every contest you've entered that week. There are additional filters that allow players to break down each entry by contest, lineup, sport, and entry fee.
They also offer a lineups page, which shows every lineup that players have going into that day's contests. You'll also find the number of entries for each corresponding lineup. There's a global player swap feature that allows you to change players quickly and easily across all your lineups if there's an injury. Editing individual lineups can be done just as easily.
Players can also export the data to Microsoft Excel with just one click, making it painless to add the DK rosters to fit your projections. This is one of my favorite features, especially from a stats geek perspective.
Finally, DraftKings offers the best mobile product in the daily fantasy space, by far. Their mobile website is flat out awesome. If you're going to be filling out lineups on the go often, they're an excellent choice.
Sports Offered at DraftKings
The number of sports available for DFS continues to grow at DK. Players are used to seeing NFL, NBA, MLB, and NHL offerings. In addition to the sports you would expect to find, you can also try out PGA, MMA, NASCAR and Soccer. Over the last couple years DraftKings has even begun to expand the various leagues that are available at the site.
For example, football fans can not only play NFL action but also the CFL. Soccer fans can play MLS contests as well as EPL and World Cup contests. Basketball fans can join contests for the NBA, WNBA, and even European leagues.
College football and basketball are not available for any DFS site.
Types of Contests
Historically offering traditional DFS, DraftKings has greatly expanded the styles of contests available on the site. Although the specific selection can vary by sport, DraftKings typically offers three different styles of DFS—Classic, Pick'em and Showdown.
Classic Contests
DraftKings Classic Contests encompass what DraftKings is most known for —salary-based contests which allow DFS users to draft the best roster while staying under the salary cap. This is also where DraftKings also has some of the largest prize pools on the site. Prize pools can reach into the millions of dollars during the NFL season.
There are league types galore available for players. The most widely available contests are 50/50s and head-to-head match-ups. However, there are loads of options for players at every buy-in level. There are three-man leagues, large winner-take-all leagues for $20 bucks a pop, and triple-up leagues with a hundred or so participants.
There are also dozens of smaller buy-in leagues that allow players with lower bankrolls a chance to qualify for bigger events. DraftKings has some of the largest GPPs in the industry. They also have yearly multi-million dollar prize pools for the NFL, MLB, and NBA Championship Tournaments. Over the past few years, these have come with an all-expense paid trip to in-demand destinations.
Pick'em
Pick'em contests are a more simplified version of DFS. Instead of keeping players under a salary cap, DraftKings users need to select a single player from a tier of players. Like Classic contests, you can find contests in tournament, head to head, 50/50s and Double Ups, Multipliers, and Satellites.
Showdown
Introduced in 2018, Showdown are salary-based contests of players from a single game. Due to the relative small number of players available, all positions are FLEX and rosters are smaller.
Scoring and Late Swap
DraftKings has taken a bit of an arcade approach in some respects to daily fantasy, but it's something that players seem to love. For instance, a quarterback will receive bonus points when he throws for 300 yards. In the NBA, a player will get a bonus when he notches a double-double.
For the most part, though, DraftKings scoring is similar to most yearly fantasy league scoring and most other daily fantasy industry sites. One significant aspect for NFL grinders is that they give a full point per reception, versus the half-point per reception common elsewhere.
However, the best feature DraftKings offers to players is their Late Swap, which is available for some contests. The Late Swap feature allows players to edit their lineup after the first set of games start on a particular day, provided that a player's game hasn't started yet.
For instance, say I'm worried about an injury for a player who is in a game with a later start time, I can use late swap to swap in another player that has an equal or lesser price before game time. This feature is not only unique, but it also saves DFS players money.
You're no longer out of luck if a player gets a late scratch or you decide you want to change some of the guys on your roster who have yet to begin their contests. Late Swap also allows you to optimize your lineups based on how the players in your early leagues have done.
Once you've played with Late Swap, there's little chance you will want to go back to playing without it.
Scoring can vary and can freqeuntly change, especially during the off-season, so make sure you are familiar with how points are earned before playing any contest.
Cashier & Banking Options at DK
Since DraftKings is fully legal and regulated in the United States, they have a host of available options for deposits and withdrawals.
Players can deposit via PayPal, debit card, or using major credit cards: Visa, MasterCard, Discover, and American Express. All of these methods are instant, and deposits are credited immediately to player accounts.
Withdrawals are credited back to players using the same method they used to deposit, in most cases. Customers can also choose to withdraw via paper check. Withdrawals are always free and are usually credited within 24 hours.
Personally, my withdrawals have gone out in a matter of hours. DraftKings is among the fastest in the industry at getting customers their winnings.
Support
DraftKings offers support through email/message and live chat, but no phone support. That's okay though as DraftKings live chat does give players a more immediate response. Support hours are available from 6 AM to 12 AM daily. In addition to being widely available, they're courteous and extremely helpful. Their customer service representatives definitely have a bead on what's going on within the company and are knowledgeable about all their offerings.
Overall
DraftKings is one of the favorite spots for daily fantasy sports by a large margin. When it comes to overlays, promotions, game options and bonuses, there is no other site that is currently close to matching DK.
Want another great reason to play at DraftKings?
They are advertising everywhere and quickly expanding into newly opened markets with no products. This will bring in a whole new set of inexperienced players. Those that know their stuff will be able to take advantage of this new influx of "fish," or recreational players, and rake in the profits.
PLAY NOW!
Get a $3 Entry After Making a $5 Deposit At DraftKings DFS!
State-By-State Analysis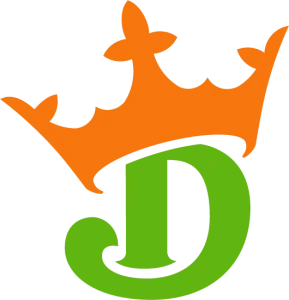 PLAY NOW!
Available In
AK, AL, AR, AZ, CA, CO, CT, DC, DE, FL, GA, IA, ID, IL, IN, KS, KY, LA, MA, MD, ME, MI, MN, MO, MS, MT, NC, ND, NE, NH, NJ, NM, NY, OH, OK, PA, RI, SC, SD, TN, TX, UT, VA, VT, WI, WY
Alabama:Legal
Alaska:Legal
Arizona:Legal
Arkansas:Legal
California:Legal
Colorado:Legal
Connecticut:Legal
Delaware:Legal
District of Columbia:Legal
Florida:Legal
Georgia:Legal
Idaho:Legal
Illinois:Legal
Indiana:Legal
Iowa:Legal
Kansas:Legal
Kentucky:Legal
Louisiana:Legal
Maine:Legal
Maryland:Legal
Massachusetts:Legal
Michigan:Legal
Minnesota:Legal
Mississippi:Legal
Missouri:Legal
Montana:Legal
Nebraska:Legal
New Hampshire:Legal
New Jersey:Legal
New Mexico:Legal
New York:Legal
North Carolina:Legal
North Dakota:Legal
Ohio:Legal
Oklahoma:Legal
Pennsylvania:Legal
Rhode Island:Legal
South Carolina:Legal
South Dakota:Legal
Tennessee:Legal
Texas:Legal
Utah:Legal
Vermont:Legal
Virginia:Legal
Wisconsin:Legal
Wyoming:Legal
PLAY NOW!
Get a $3 Entry After Making a $5 Deposit At DraftKings DFS!