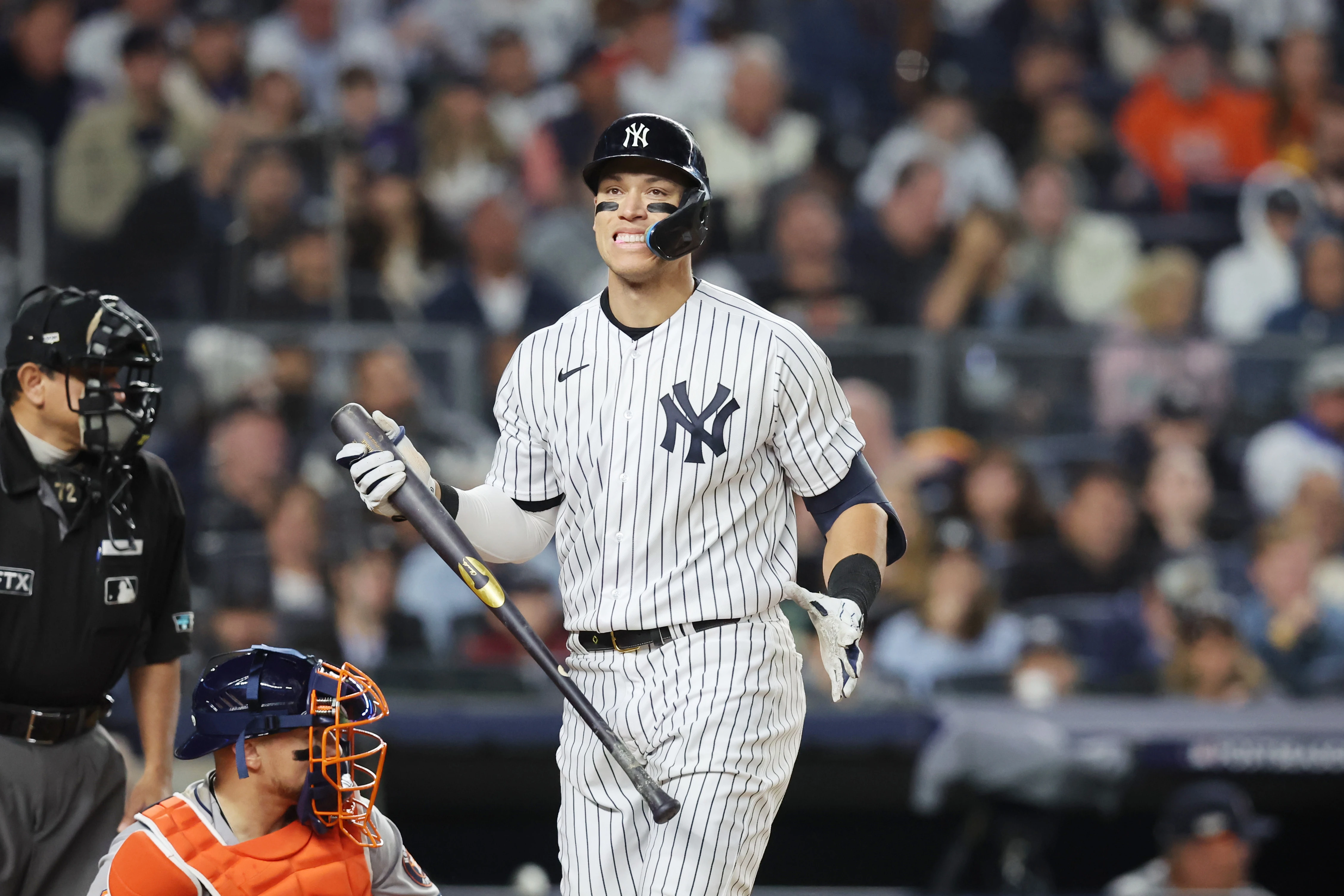 Top Sportsbook Picks in Virginia
Welcome to the Props.com Baseball Odds Explained betting guide!
Baseball betting is great for anybody who loves analyzing numbers and statistics. You can find plenty of in-depth stats that could provide a betting advantage in a given baseball game. Plus, Major League Baseball (MLB) is filled with opportunities thanks to its slate of 2,430 regular season games.
Under the right circumstances, MLB betting is one of the more-profitable forms of sports gambling. Even if you're not dreaming of beating bookies, you might still be interested in the numerous baseball betting opportunities. That said, the following Baseball Betting Odds Explained guide covers more on MLB odds, moneylines, run lines, totals, prop bets, and futures.
Is MLB Baseball Betting Legal In the U.S.?
U.S. federal laws give states the right to regulate land-based and online sports betting. Therefore, baseball betting is legal in every state that has passed the appropriate legislation to make sports betting legal. At the time of this writing, MLB betting is legal in 30 states and Washington D.C. This number should grow with additional states in the process of passing sports betting bills.
MLB sites that operate in these legal markets must obtain licensing from the proper regulators. For example, the Ohio Casino Control Commission handles licensing and regulatory duties for the OH market. Another example is the Division of Gaming Enforcement, which oversees New Jersey sports betting.
Not every online sportsbook available in the U.S. is legal, and unregulated offshore sportsbooks continue offering baseball betting in America. Contrary to the MLB betting sites discussed above, offshore bookmakers aren't licensed nor legal in the US. You take your chances when you bet on baseball at these sites because they don't operate under any regulation.
Wondering if MLB betting is available in your state? Check out our guide to the Best MLB Betting Sites.
2023 MLB Preview
March 30, 2023 – The 2023 Major League Baseball regular season begins.
February 24, 2023 – The 2023 Spring Training season officially begins. All 30 MLB teams will play at least one Cactus Legaue or Grapefruit League game by Feb. 25.
February 21, 2023 – The Houston Astros go into Spring Training as the favorite to win the 2023 World Series, according to DraftKings Sportsbook. The Astros were posted at +600 odds to win the MLB championship, followed by the New York Mets (+750), New York Yankees (+750), and Los Angeles Dodgers (+800).
December 7, 2022 – Reining AL  MVP Aaron Judge re-signs with the New York Yankees, inking a nine-year, $360 million deal. He goes into the 2023 season at (+450) odds to win the 2023 AL MVP award according to DraftKings Sportsbook.
November 5, 2022 – The Houston Astros win Game 6 of the 2022 World Series, clinching a 4-2 series win over the Philadelphia Phillies.
How Do I Calculate MLB Lines And Odds?
MLB odds determine how much money you'll win from a certain wager. U.S. online sportsbooks rely on American odds when offering wagers. American MLB odds use a minus sign to indicate the favorite and a plus sign for the underdog. Here's an example to show American odds in action:
Kansas City Royals +175 (win $175 for every $100 wagered)
Detroit Tigers -220 (win $100 for every $220 wagered)
In the above example, the Tigers are the favorite and pay out much less than the underdog Royals. This makes sense given that the favorite will win the game a high percentage of the time.
You may not feel like doing the math on how much you stand to win with MLB odds. Luckily, baseball betting sites simplify this matter because their software will quickly calculate potential winnings.
After adding a wager to your bet slip, you can enter a bet amount in the "risk" box. The software will display how much you stand to win (e.g., +200 odds/$10 risk/$20 win). So while a sportsbook may not display the implied probability of your team winning, it does show potential profits.
Mobile sportsbooks skew MLB odds in their favor to gain a long-term advantage—or the juice (a.k.a. vig). Common vig for a baseball bet is $10 per $100 wagered, which gets taken from the losing side. Here's an example to explain vig:
You bet $110 at -110 odds.
Another bettor wagers $110 at -110 odds on the opposite side.
You win and collect $100.
The other bettor loses and pays $110.
The sportsbook keeps $10 from the $220 in overall action. This juice works out to an overall margin of 4.55% (10/220) for the bookmaker.
Top Sportsbook Picks in Virginia
MLB Moneyline Bets
A moneyline bet revolves around which team will win outright. If your team wins the game outright, then you'll win your moneyline wager. Here's an example on how money lines work:
Baltimore Orioles +215 (win $215 for every $100 risked)
Boston Red Sox -270 (win $100 for every $100 risked)
The main idea is that you're betting on a team to win the game. Of course, betting sites must attach unique odds to each side—otherwise everybody would just wager on the favored team. Therefore, you stand to win a different amount based on which side of the moneyline you're betting.
Sportsbooks can differ on rules regarding moneyline bets, such as if extra innings count. Therefore, you should always check a new sportsbook's money line rules before betting. Here are general sportsbook rules just to provide an idea:
A game must last 5 innings for a complete bet (or 4.5 innings if the home team is ahead).
Extra innings count (unless otherwise stated).
If an umpire calls a game, then the last full inning determines the winning team. The exception is if the home team has tied or taken the lead prior to the game being called.
Suspended games are over for wagering purposes.
Run Lines (aka Point Spread)
A run line is a popular bet on baseball that's similar to a football or basketball point spread. It assigns each team a 1.5-run line, with the winning team being the one that covers its spread. You can see a run line example below:
San Diego Padres +1.5 (-155)
LA Dodgers -1.5 (+130)
Again, a run line is similar to a point spread in other sports, but it also differs slightly. Point spreads normally attach roughly the same odds (i.e., -110) to each side. A run line, by contrast, can favor the underdog (Padres) over the favorite (Dodgers). The reason why is because it's common for a winning baseball team to only win by one run. Therefore, LA could win by a single run yet still lose the bet.
Totals (Over/Under Bets)
A baseball totals bet (a.k.a. over/under) deals with two teams' combined runs scored. You either wager that the teams' final score will be over or under the given total. Here's an example:
Chicago Cubs over 8.5 runs (-110)
Pittsburgh Pirates under 8.5 runs (-110)
If you take the over in this case, you need the Cubs and Pirates to score 9+ runs. When taking the over, you need these teams to score 8 or fewer runs. Most betting totals carry -110 odds (bet $110 to win $100), or around that area.
Top Sportsbook Picks in Virginia
MLB Prop Bets
Proposition bets (a.k.a. "prop" wagers) deal with outcomes besides the winning team. Multiple types of baseball prop bets exist, including the following:
Player props
Team props
No run first inning (NRFI)
Yes run first inning (YRFI)
You can see a more-detailed breakdown on the different types of prop wagers below.
Player Props
Like the name implies, a player prop revolves around an individual player's performance. For example, you might wager on a starting pitcher record over 5.5 strikeouts. In this case, you'd go through the listed pitcher bets and the scheduled starting pitchers to find your given prop. Here's an example of such a prop:
Boston Red Sox P Chris Sale over/under 5.5 strikeouts
Over 5.5 strikeouts -125
Under 5.5 strikeouts +110
Team Props
With a team prop, you're wagering on the performance of a certain MLB club. For instance, you might bet on how many runs a team will score. You can see a team prop example below:
New York Yankees over/under on runs
Over 5 runs +115
Under 5 runs -135
NRFI & YRFI Props
NRFI bets revolve around if a game will have a scoreless first inning. YRFI wagers are almost the same thing, except they ask if there will be scoring in the first. Here are examples of both:
(NRFI) Will the first inning be scoreless?
(YRFI) Will there be a run in the first inning?
Baseball Futures Bets
Futures bets involve outcomes that will conclude months in advance. They're common before the baseball season starts, or even during the regular season before the playoffs. Here are future bets that you might see before the season begins:
Which team will win the World Series?
Which of the league's starting pitchers will win the Cy Young Award?
Season win totals on specific teams (i.e., St. Louis Cardinals over/under 85.5)
Parlays
A parlay bet calls on you to place multiple outcomes on the same ticket. You need every outcome to be successful to win the entire parlay. Miss just one of the winning teams and you'll lose the bet. Baseball parlays pay more than the average single wager due to the higher difficulty. You can an example of how to calculate baseball parlay payoffs below:
Houston Astros -170
Seattle Mariners -135
Atlanta Braves vs New York Mets over 9 runs (-110)
Potential payout: $428 for every $100 wagered
Same Game Parlays
In the past, bookmakers only offered parlay wagers with non-related outcomes. After all, they don't want a skilled bettor gaining an advantage through closely correlated outcomes. For example, sportsbooks prevent you from using the moneyline and point spread for the same team.
But betting sites have been rolling out same game parlays (SPGs) in recent years. A same game parlay lets you use outcomes from the same game. You still can't parlay everything, but you have some options. Here's a SPG example from a Miami Marlins vs Washington Nationals game:
Washington Nationals -165
Patrick Corbin over 5.5 strikeouts (+125)
Marlins vs Nationals under 8.5 runs (-145)
Potential payout: $510 for every $100 wagered
Live Betting On MLB Games
Live betting lets you wager on outcomes while a game is taking place. It differs from pre-match betting, where you have to make wagers before matches start. For example, a sportsbook might update a money line midway through the fifth inning. Or it could feature an updated over/under on the final score.
Whatever the case, you only have so long to place a live wager before it disappears. Betting sites quickly update live betting lines as games move along.
Be sure to check out our other Betting 101 Guides:
Best Online Sportsbook Bonuses
Check out our guides to state-specific online sportsbook bonuses in the U.S.:
Top Sportsbook Picks in Virginia
FAQ
What does +1.5 mean in baseball?
A +1.5 in a baseball betting line means you can bet on that team with 1.5 runs added to its final score.
For example, if you bet on the New York Yankees +1.5 against the Houston Astros, and the Astros win the game 3-2, your bet on the Yankees win. If the Astros win the game by two runs or more, you lose the bet.
You can also win the bet if the Yankees win the game outright.
What do +200 odds mean?
Odds with a "+" or "-" sign in front use American odds notation. A +200 line means you would win $200 in profit for every $100 you bet.
You don't have to bet $100, however; the +200 calculation will apply to any amount you bet. For example, a $50 bet would pay $100 profit, a $25 bet would pay $50 profit, and so on.
What do -150 odds mean?
American odds with a -150 notation mean you would have to bet $150 to win $100 in profit.
Where can I bet on baseball?
More than half of U.S. states offer legal sports betting in some form (either online, in-person, or both). Props.com offers extensive resources on how to legally bet on baseball.