DraftKings Casino
DraftKings is a brand that is better known for Daily Fantasy Sports and online sports betting than for online casino gambling. But in states like New Jersey, where online casino games are also legal and very popular, account holders can enjoy the ability to play online casino games and bet sports with the same app.
Furthermore, even if sports betting doesn't interest you, the casino earns high marks on its own merit, This comprehensive review of DraftKings Casino will tell you all about what this highly recommended online gambling site has to offer.
Note that while this article is an independent and non-biased DraftKings Casino review, Props.com does receive compensation for qualifying customer registrations derived from the links on this site.
DraftKings Casino September 2023 Bonus Offer
How DraftKings Online Casino Got Started
Online casino gambling has been an option in New Jersey for nearly a decade.  
DraftKings launched its DFS platform before the legalization of online casino gambling and when sports betting was also illegal in virtually every state but Nevada. DraftKings quickly rose to prominence as one of the leading DFS operators in the country, as did its chief competitor and arch-rival to this date, FanDuel.
However, when the Supreme Court's repeal of the Professional and Amateur Sports Betting Act (PASPA) in May 2018 opened the door for individual states to decide to legalize sports betting, DraftKings took advantage of the opportunity to expand.
While the legalization of online casino gambling was not as widespread, New Jersey is one of the few states where, once online sports betting became legal, too, bettors have been able to enjoy both options.
Since then, DraftKings has grown into one of the biggest and most successful gambling operators in the U.S. Today DraftKings operates an online sportsbook in 19 states. However, as the following table shows, only five of them also include an online casino. While this DraftKings Online Casino review pertains to the New Jersey site, players in the other states where DraftKings Online Casino is available can take advantage of similar offerings.
*Offer Void in CT
DraftKings Casino Games
When DraftKings Casino Online first launched in New Jersey in January 2019, it barely qualified to be called a casino at all. The entire casino consisted of only five games: two online slots (Cleopatra and Wheel of Fortune), and one game each of blackjack, roulette, and video poker. At least, its two slot games were and still are two of the most popular slots of all time.
Today, this casino is home to around 1,000 games. Meanwhile, DraftKings Pennsylvania, West Virginia, and Michigan Online Casinos each have over 500 games, and even the Connecticut casino, which is the newest, is not far behind.
The DraftKings Casino lobby organizes the games into the following (sometimes overlapping) categories:
Slots
Live Dealer
Jackpots
 New Games
Blackjack
Roulette
Video Poker
Megaways
Baccarat
Craps
Keno
Table Games
Popular Games
Variety
DraftKings Games
Simply click on the category that interests you and then find the game that you want to play or might want to play. Each game comes with an "i" tab, which shows the minimum and maximum bet. Another helpful feature, for most games, is the option to play for free in demo mode as well as for real money. If you want to test the waters first before deciding to risk real money on a particular game, we highly recommend taking advantage of this option.
We will now take a closer look at the most frequently played game categories at DraftKings Online Casino and what they have to offer.
DraftKings Casino Slots
More than 800 games at DraftKings Casino are slots. This is to be expected since slots are by far the games that receive the heaviest play. If you already know which slot game you want to play, that's great because the massive collection is conveniently arranged in alphabetical order.
But if you're undecided about what game to play next, it could take a while to find it because the slots are not categorized in any way that could make the selection process easier, such as by theme, manufacturer, or the number of paylines.
Another helpful piece of information would be the return to player (RTP) and volatility for each slot game.
If you don't have a particular slot game in mind, rather than wade through the entire collection, we recommend checking out the Popular Games category. You won't go wrong playing the games that are consistently the go-to favorites of other DraftKings casino players.
Alternatively, if you're a frequent slot player and you are clamoring for something new and different, try the New Games or DraftKings Games category. The latter is where you will find many innovative online casino games that DraftKings developed in-house that are available at DraftKings exclusively.
Jackpot Slots At DraftKings Casino
Every dedicated slot player's dream is to win a huge jackpot, and DraftKings Online Casino, which offers 31 jackpot games, could be the place to do it. The vast majority of these games are slots, but there are also a few table games included in the mix.
Games like Divine Fortune and Mercy of Gods, with progressive jackpots that keep growing with every spin, display what the current jackpot is. In addition, some of the most popular IGT games are now offered as Mega Jackpot games.
To trigger the mega jackpot, five mega jackpot symbols need to land at once, and since all of these games are connected to the same progressive jackpot network, by the time the jackpot is hit, the payout could be ginormous. At the time of this writing, the Mega Jackpot exceeded $500,000! Three of the Mega Jackpot games are available at DraftKings Online Casino: Cleopatra, Siberian Storm, and Wheel of Fortune.
DraftKings Casino September 2023 Sign-up Bonus
*Offer Void in CT
Live Dealer Games
There is very little not to like about playing your favorite casino games online or on your mobile device, especially in a large casino like DraftKings New Jersey where there is enough variety to keep any player happy. But one area where most online casino games fall short is the lack of social interaction that you get when you visit a brick and mortar casino.
That is why live dealer games have become extremely popular. Instead of playing alone with an RNG determining the outcome of every bet, you enjoy the company of other players and a real live dealer. The dealer spins the wheel or deals the cards in real-time and pays you when you win, just like in a real casino.
You can even carry on a light conversation with the other players and the dealer. There is also a lot of comradery, so if there is anything you don't understand or a particular play you need help with, no one will come down on you for asking.
The main difference between live dealer games and similar games in a real casino is that instead of traveling to the casino and interacting with the dealer and other players in person, everything takes place virtually. The games are live-streamed from a studio directly to your desktop, phone, or tablet.
Surprisingly, DraftKings only offers five live dealer games, which is considerably less than you will find at some other NJ online casinos. For example, Golden Nugget Online Casino offers 16 live dealer games. The live dealer games that are currently available at DraftKings include the following:
Blackjack
Roulette
Baccarat
Poker
Game Shows
All of the live dealer games offer a very wide betting range, so they are suitable for anyone from very small bettors to high rollers. However, unlike the other games in the casino, live dealer games can only be played for real money. Blackjack is a game of skill as well as luck, so new players are advised to learn basic strategy and get practice playing regular online casino blackjack in demo mode before playing live dealer blackjack.
Blackjack
Blackjack is by far the most popular online casino game, and at DraftKings, live dealer blackjack is only one blackjack option of many. The game category of Blackjack includes a choice of no less than 34 different games, so you will have a tough decision to make.
Rules Matter
Rules matter in blackjack, and some games have better rules than others. But with no information to go on other than the title and betting limits, you might not know if you are making a good choice. DraftKings could have done a much better job providing important additional information like game rules and RTP for each variation.
Some of the blackjack titles like Classic Blackjack, Multi-Hand Blackjack, and Poker & Pairs Blackjack, might already be familiar to you from your play in other online casinos. However, other blackjack varieties like Match the Dealer and Beat the Set are exclusive to DraftKings.
You can also choose from a wide array of sports-themed and holiday-themed blackjack games. What makes these blackjack games different and gets players' attention is not anything unique about their rules but simply their entertaining theme, which is reflected in the table layout.
The bottom line is that until you become familiar with which games give you the best chance of winning, rather than pick any random game, you should take the time to compare the different variations.
The good news is that you can do your own research online, read the material in the DraftKings Casino Education Hub or, at the very least, practice playing in demo mode before switching to real money. Your best bet is to look for games where the dealer stands on soft 17 and you have other favorable rules like being able to double down on any two cards and after splits.
Learn and apply basic strategy at all times and stay away from high-house edge side bets. Gimmicky games with unusual rules like Zappit, Super Fun 21 Extreme, and Spanish 21 should also be avoided. Any favorable rules that those games offer are more than offset by other highly unfavorable rules.
Roulette
Roulette is another popular table game at DraftKings Online Casino. While at some casinos, frequent players could become bored due to its repetitive nature, that won't happen at DraftKings where 17 varieties will keep you happily entertained.
As with the blackjack games, some of the roulette varieties can be found at other online casinos, while others, including sports-themed roulette games like Basketball Roulette and Touchdown Roulette are unique to DraftKings. Regardless of which game you choose, the very wide range of betting limits makes roulette a viable game for any size player.
However, your best bet is to choose games with European Roulette rules rather than American Roulette rules. The difference is that European Roulette is played with only a single zero on the wheel, while American Roulette is played with both a single zero and a double zero. The house edge is 2.7% compared to. 5.26%, respectively.
DraftKings Online Casino Welcome Bonus
DraftKings Online Casino offers a very generous welcome bonus for first-time depositors. While the specific terms of the offer might vary depending on your state, and from time to time, the offer might also include a small casino credit, the basic DraftKings Online Casino new player bonus at all locations is as follows:
100% deposit match bonus on your first deposit of at least $5 up to $2,000.
No special DraftKings Online Casino sign-up code is necessary. While the minimum and maximum deposit can clearly accommodate all levels of players and the offer sounds great, the wagering requirements to clear the bonus are substantial. See the promotions page for the DraftKings Online Casino in your state for the full terms and conditions.
Additional Special Offers for Existing Customers
Existing customers get special offers, too, such as leaderboard contests, Refer A Friend bonuses, and opportunities for a limited time to win a jackpot on designated games.
Dynasty Rewards
This is the DraftKings 4-tier loyalty program. All active DraftKings Online Casino players earn Crowns based on their play, which they can either use for free play or redeem in the Dynasty Rewards Store for merchandise, gift cards, or other rewards. As players qualify for a higher tier, they receive additional special rewards and offers.
September 2023 DraftKings Casino Promo
*Offer Void in CT
How do I create an account at DraftKings Casino?
In order to play for real money and access other benefits like DraftKings Online Casino free bets and loyalty rewards, you must be 21 years of age or older and have a registered account in your name. You do not necessarily have to live in a state where DraftKings Online Casino is available, as long as you are physically situated there at the time of your play. Otherwise, built-in geolocation software will lock you out.
If you can meet the requirements and DraftKings is a casino where you would like to play, here are the six easy steps you need to follow to get started.
Select the device you wish to use. This can be your desktop or any currently used Apple iOS or Android mobile device. Make sure that the geolocation feature on your device is turned on and working before proceeding further.

Click the "CLAIM OFFER" or "PLAY NOW" links in this review – these links will redirect you to the DraftKings Casino website, and allow you to unlock the $2,000 new player bonus.

 Complete the registration form. Click on the tab marked "Join" in the upper right-hand corner of the homepage and complete the registration form as directed with all of the requested information.
Satisfy the two-factor authentication requirement. All New Jersey and Connecticut online or mobile casino or sportsbook customers are now required by state law to comply as a condition for using the site. At DraftKings, this entails copying a special code sent to your phone as soon as you receive it. DraftKings may add this requirement for users in other states. The reason is to provide an extra layer of security.
Make your first deposit and claim your DraftKings Online Casino deposit bonus. As soon as DraftKings has accepted your application and opened your account, you will be welcomed as a new player and invited to make your first deposit and claim your new player bonus. No DraftKings sign-up code is necessary. However, to receive your bonus, you must use one of the many accepted deposit methods listed below and meet the other terms and conditions.
MasterCard, Visa, or Discover credit and debit cards (if your bank accepts them for gambling purposes)
VIP Preferred e-Check
Online Banking
PayPal (personal accounts only)
Play+ Prepaid Card
DraftKings, MasterCard, Visa, or Discover gift cards
Wire transfer
Cash at a participating retail outlet or the cashier cage at the affiliated land-based casino (might not be eligible for deposit bonuses)
Start playing. Feel free to play any games you wish. However, only slots count 100% toward clearing the bonus. Also, keep in mind that the bonus itself, the deposit tied to the bonus, and any bonus-associated winnings are all temporarily locked into your account and remain non-withdrawable until the bonus is fully cleared.
Is DraftKings Casino Legit?
If you are considering joining this casino or any online casino as a new player, it is only natural to have initial concerns about whether the site is trustworthy. The answer to the question "Is DraftKings Casino Legal?" is "Yes. "
For starters, DraftKings is not some fly-by-night operator that nobody ever heard of before. Prior to expanding its services to include casino gambling and sports betting (in legally permitted states), it had already made a name for itself as a leading DFS operator.
DraftKings is now one of the biggest and most successful gambling operators in the country, with legally operating online and mobile sportsbooks in 19 states and legally operating online and mobile casinos in five states. Therefore, you can rest assured that it would not even consider engaging in any practices that were not safe, fair, and in full compliance with applicable state regulations.
The reason why the DraftKings Casino app is not available in more states is not that DraftKings doesn't want to open more casinos but simply because it can only do so where legally permitted. The following table shows each state where DraftKings Online Casino is currently operating, the state agency responsible for licensing and regulating it, and the affiliated land-based casino.
For example, DraftKings Casino answers to the New Jersey Division of Gaming Enforcement in New Jersey. In Michigan, the Michigan Gaming Control Board regulates DraftKings Casino.
Withdrawing Your Winnings
As a condition for being granted a casino license in each of these five states, DraftKings, just like any other existing state-authorized online casino, had to undergo a thorough investigation and satisfy the licensing and regulating agency's rigorous requirements.
The same agency continues to monitor DraftKings to ensure that all of its games are fair. that the safety and privacy of players' accounts and personal information are protected, and that all aspects of the casino's operations comply with state regulations.
Players can choose from any of the following safe and secure DraftKings Online Casino cashout methods: Minimum and maximum amounts and processing times vary with the method:
VIP Preferred e-Check
Online Banking
PayPal (requires a prior deposit also via PayPal)
Pay+ Prepaid Card
Wire transfer
Cash at the cashier cage of the affiliated land-based casino
Check by mail
September 2023 DraftKings Casino Promo
*Offer Void in CT
Click Here to Join DraftKings Casino and Get a 100% Deposit Match up to $2,000!
State-By-State Analysis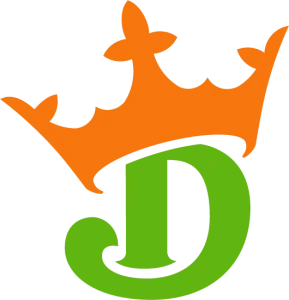 CLAIM OFFER
Available In
CT, MI, NJ, PA, WV
Connecticut:DraftKings Casino Connecticut debuted in October 2021.
Michigan:DraftKings Casino Michigan launched in January 2021.
New Jersey:DraftKings Casino NJ went live in June 2020.
Pennsylvania:DraftKings Casino Pennsylvania went online in May 2020.
West Virginia:DraftKings Casino WV went live in July 2020.
Click Here to Join DraftKings Casino and Get a 100% Deposit Match up to $2,000!