State of Play in California
Sports Betting in California
California sports betting is illegal. However, people can still use Daily Fantasy Sports sites to bet. A few major DFS sites are Monkey Knife Fight, DraftKings and FanDuel.
Fliff, a sweepstakes sports picks gaming app, is the best available option for California players looking for mobile sports gaming.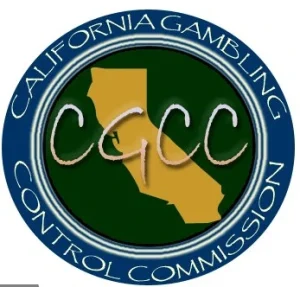 Sportsbooks in California
Q&A
Does DraftKings Offer Fantasy Games in California?

Even though daily fantasy sports is not explicitly legal in California, DraftKings does accept players from the state. California is actually the biggest DFS market in the U.s., and DraftKings is a leader in this industry.

Are There Any Mobile Betting Apps in California?

As of 2022, the only mobile betting apps allowed are daily fantasy sports sites. There has been a recent push to expand online betting options, but it's unclear if any bill will actually become a law at some point.

Is the Barstool Sportsbook App Available in California?

The Barstool Sportsbook app has made a strong push in many states throughout the United States, but it is not yet available in California. Depending on how sports betting in California is offered, that will determine if Barstool Sportsbook will be able to enter the state. Barstool is a sportsbook that is a product of Penn National Gaming.

Can I Bet Anonymously at California Legal Betting Sites?

No, regardless of how the California gambling laws look in the future, betting anonymously is something that will not be allowed. You will be required to create an account for any site that you are gambling at, and you must be logged in before any wagers can be placed or contests can be entered.

How Do I Get Paid When I Win at California Legal Betting Sites?

If you win money at the legal DFS sites in California, then all of your payments will come directly from that site. This will be the same process when online sportsbooks or online casino sites are available as well. You are protected by the state of California when looking to make a banking transaction at a betting site in the state, but you won't receive much initial help beyond that.
CLAIM OFFER
Join Underdog Fantasy and Get a 100% Deposit Match up to $100!
California Online Betting
The fate of legal California online betting went to a public vote in November 2922. Californians rejected both options from two competing sports betting proposals this November, both of which would have legalized sports betting in some form.
Prop 26 called for legalized retail sports betting at tribal casinos and select racetracks. The Prop 27 online sports betting measure would have authorized mobile sports betting.
The Prop 26 sports betting initiative limited sports wagering to retail sportsbooks at tribal casinos and racetracks. Prop 26 was backed by a coalition of California's gaming tribes that believe sports betting should fall under the purview of tribal operators due to the exclusivity agreements in their compacts.
Prop 26's dictates went beyond retail-only sports betting. It called to allow tribes to offer craps and roulette at their properties and open the door for legal action against the state's commercial cardrooms.
Prop 27 would have legalized online sports betting in the Golden State via national sports betting operators like DraftKings, FanDuel, and BetMGM through partnerships with tribes – big or small.
These competing initiatives created the most expensive ballot campaigns in California history, with both sides attacking the other. As expected, both measures failed to bring sports betting into reality.
That now brings regulated sports wagering to the domain of the state legislature, which has a lousy track record when it comes to California sports betting bills and gambling expansions. There is no current timeline on making online sports betting legal in the most populated state in the U.S.
California hosts some of the biggest sports markets in the U.S., including Los Angeles and San Francisco. For now, however, sweepstakes sports gaming sites like Fliff offer the best way to make bets.
CA Sports Betting Key Details
Below are the details for California legal sports wagering:
Legalization Date: N/A
Retail Launch Date: N/A
Mobile Sports Betting Launch Date: N/A
Age Requirement: N/A+
Retail Sports Betting Tax Rate: N/A
Mobile Sports Betting Tax Rate: N/A
College Betting: N/A
Best California Sports Betting Alternatives
California hasn't voted to make sports betting legal yet. However, California potential sports bettors looking for action still enjoy access to a few options.
Fliff functions as a social and sweepstakes gaming app, offering sports prediction picks under a sweepstakes gaming model. Underdog Fantasy presents another great option, as Underdog operates as a fantasy sports platform offering prop picks and more.
The sweepstakes and DFS sites listed below don't offer online sports betting, but they do offer legal sports picks games. Until California legalizes sports betting, the following apps are the best way to enjoy legal sports gaming in the Golden State (without having to take a trip to Las Vegas or Arizona):
Top Sports Betting Alternatives in California
California Legal Online Fantasy Sports Sites
The one online gambling option available in California is daily fantasy sports. Unfortunately, California has never passed a law that explicitly makes these California online sports gaming sites legal. However, no law prohibits DFS sites either.
In the past, lawmakers in California have attempted to make this a legal betting option with sports betting legislation. The first attempt came in 2015. The California Assembly was able to pass a bill in 2016, but that bill did not have the same luck in the Senate. 
Since there is no rule outlawing daily fantasy sports sites from entering the state, sites like DraftKings and FanDuel are available. California residents make up nearly 10% of all DFS games played in the United States. 
The fact that California could not pass a law to legalize and regulate DFS sites means that the state does not collect any tax on sports betting revenue from this online gambling option. As a result, there is no application process needed before a site can accept players from the state, allowing players to sign up more frequently. 
One major reason lawmakers have been unable to legalize DFS sites is that the other gambling options cannot agree. Each group wants to have a stake in the DFS industry, but it's ultimately keeping the state from receiving any sports betting revenue. 
Salary Cap DFS Sites
DFS sites in the U.S. initially broke into this industry by offering salary cap games, and those remain some of the most popular options. When it comes California sports betting and sites that offer salary cap DFS games, DraftKings and FanDuel are the top two options. 
Both of the sites listed above are very similar in how they operate, and the games work in the same way. These games have become popular as people continue to enjoy playing fantasy football-type contests. 
Salary cap games require players to draft or choose a roster of players for whatever sport is listed. A salary cap is attached to each game, and each player comes with a certain salary cap hit. 
Both DraftKings and FanDuel are going to offer a wide range of legal sports betting contests. They will be both free-to-play and paid entry games. Players will then enter the lineup they drafted into these contests, where a prize pool will be available for these sports betting contests. 
DraftKings and FanDuel dominate the salary cap DFS industry, but new options have also emerged. In a state like California, without any regulation, it can be beneficial for a smaller company to launch and not have to share revenue with the state. 
Fantasy Player Prop Games
Prop betting is now not only reserved for the Super Bowl, but that is no longer the case. Prop betting at sportsbooks has become more popular in California sports betting, but so too have player prop games in the DFS industry. 
Sites like Underdog Fantasy offer the best way to play DFS player picks games in California. Take a look at our full review of Underdog Fantasy, and click the "CLAIM OFFER" link below to sign up for Underdog and claim a new player bonus:
Best Ball Games
Another popular new DFS game introduced to the industry is known as "Best Ball." The top DFS options such as DraftKings and FanDuel are also starting to get into best ball games, but this is a space where smaller options can dominate.
Underdog Fantasy is one such smaller site that has made a name by offering best ball games. Think of best ball as an enhanced version of fantasy football. The DFS sites will help you out by choosing your optimal lineup each week.
Underdog is a site that also offers daily and weekly best ball games. This allows players to enter contests more often, which increases the chance to win money. There are best ball games for a wide range of sports at Underdog and different levels of tournaments to enter. 
Not only will sites like Underdog Fantasy offer best ball games, but players can also find other games. For example, Underdog has a "Pick-Em" game that focuses on the statistical achievements of certain players. 
Are Legal Online Poker Sites Available In California?
Another option for legal sports betting that is still illegal in the state of California is online poker. Poker is often permitted in state-licensed card rooms. Comparatively to some other states, it is still a modest industry.
Since 2016, Californian legislators have tried to legalize this sector.
An attempt to legalize internet poker was made that year with Assembly Bill 2863, but there was simply too much opposition.
Most of this opposition came from horse racing tracks and card rooms. Since that time, not many attempts have been made since 2016. Unfortunately, same opponents are still present in California, and policymakers have been reluctant to engage in conflict with them.
The dearth of operators in the United States is one problem with efforts to authorize and start online poker operations. Online poker is only provided by a few businesses. This is a major factor in why this is a legal betting option in relatively few places in the United States.
Legal online poker and online casino gaming have both been combined into one measure in some areas. But at this point in California online betting, neither is an obvious choice.
Are Online Casinos Legal In California?
California is a state that doesn't specifically have a rule outlawing online casino sites. However, there are no legal options either. The Gambling Control Act outlines what is or isn't legal in California but does not mention online casino sites.
Since there are no laws in place that discuss online casino gambling of any form, there is also no process for legalizing these sites. Instead, state lawmakers would have to create a process and formulate stipulations on what groups could launch an online casino.
The casino industry in California is already complicated enough. One reason is Native American tribes and card rooms can offer different games. Both of these groups would want control over online gambling, making things more difficult. 
The horse racing industry and Native American tribes in California have pushed back against past attempts to create new California online betting options. These properties want to keep the casino gambling revenue, and online casinos would cut into that revenue. 
There is no set timetable for online casino gambling available in the state. Instead, much of the focus has been on legalizing sports betting. However, those attempts could determine if California will be able to offer online casino gambling as well. 
Best Sports Betting Alternatives In California
Top Sports Betting Alternatives in California
Will California Online Betting Sites Be Fair? 
If California can ever pass an online sports betting initiative, then the Golden State should be an extremely large and competitive market. The sites that are not fair simply won't last long as customers will find better options to play at. 
Who Regulates Gambling In California?
 It is unclear what group would be in charge of regulating California sports betting sites. The California Gambling Control Commission currently oversees other forms of gaming.
Regulating an online sports betting industry can be difficult, especially when that industry is just getting going. First, the state will review sportsbook license applications and decide which operators will be allowed to accept wagers. 
The legislation will include a group that will regulate retail sports betting when it passes.
Why Should I Trust Legal Online Sportsbooks?
It is understandable to have a little hesitation when taking part in legalized sports betting. But you don't have to worry if you have found a legal site. The state regulates these online sportsbooks. California will put safeguards in place to keep you and your information safe in person and in mobile sports betting.
Safety and security will be a top priority, but these California sports betting sites will be fair as well. The bettor can file a complaint if an issue occurs. 
How Do I Get Paid If I Win?
It's never easy to win money at any online gambling site. But the process to receive your winnings is pretty simple. The first step is to make a withdrawal request. After that, many options are going to be available.
You will deal directly with the site when they pay you. The online sports betting sites will pay these payments within 48 hours. If you have trouble receiving payment, you will want to reach out to the customer service department of the retail sports betting or mobile sports betting site. 
California Sports Teams
The following professional sports teams call California home:
California NFL Teams
Los Angeles Rams 
Los Angeles Chargers
San Francisco 49ers 
California NBA Teams
Los Angeles Lakers 
Los Angeles Clippers 
Golden State Warriors
California Major League Baseball Teams
Los Angeles Dodgers 
Los Angeles Angels of Anaheim
Oakland Athletics 
San Francisco Giants
San Diego Padres
California NHL Teams
Los Angeles Kings
Anaheim Ducks 
San Jose Sharks 
California MLS Teams
California Major College Sports Programs
University of Southern California (USC)
University of California Los Angeles (UCLA)
CLAIM OFFER
Join Underdog Fantasy and Get a 100% Deposit Match up to $100!