State of Play in Nevada
Sports Betting in Nevada
Nevada is a pioneer in the online sports betting market, as the first U.S. state to introduce mobile sports betting apps.
While online sports betting went live in Nevada in 2010, many other states have surpassed the Silver State in terms of mobile sports wagering handle. Big names like DraftKings and FanDuel aren't legal in Nevada as of yet.
You must register for an online sportsbook account in-person at the casino licensing your chosen mobile sports betting app. Once you've registered, you can wager from anywhere in the state.
Online poker is also legal in Nevada, while online casinos currently aren't offered.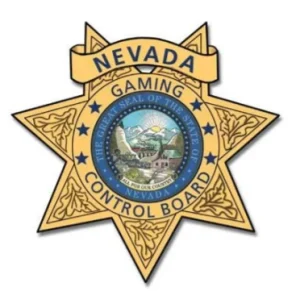 Q&A
Can I bet on college sports in Nevada?

Yes, college sports betting is available in the state of Nevada, and that actually brings in plenty of action. Since Nevada used to be the only state with legal sports betting, bettors had to travel to Las Vegas and the surrounding areas to bet on March Madness and college football.

Are there any mobile betting apps in Nevada?

Yes, there are plenty of mobile betting apps in Nevada, but users do have to sign up in person before those can be used. This makes it harder to create an online sports betting account, but it helps the retail sportsbooks attract business.

Who can get a license to run an online gambling app in Nevada?

Since visiting a retail sportsbook or casino is a requirement to create an online account, only those properties can offer online gambling. Nevada is a state with plenty of betting options, but you aren't going to see some of the top online-only operators in the state.

Can I bet anonymously at Nevada legal betting sites?

No, this is something that will not be allowed regardless of which site your choose or which form of online gambling you are doing. To bet online, you will be required to create an online account, and you will need to be signed in each time. Creating an account online will also ensure that you are within state limits on those legal betting sites.

How do I get paid when I win at Nevada legal betting sites?

The best way to get paid when you win money at legal betting sites in Nevada is to visit the retail sportsbook or casino property. This is not the only way though, as each legal betting site will have plenty of legal options to make a withdrawal request. Simply choose the withdrawal method that works best for you, and you will be receiving your money promptly.
CLAIM OFFER
$1,000 First Bet Insurance; Enter Promo Code: MYPROPS1000
Methodology
Statewide Mobile Wagering
Domestic and International Sports
Legal College Sports Betting
Nevada Online Betting
Nevada was once home to virtually all legal online betting conducted in the United States, but that is no longer the case. Even though Nevada is known for its gambling industry, some unique laws are in place regarding online betting. 
Nevada sports betting is a massive industry, but the Silver State is no longer the clear leader for legal sports wagering. Online poker sites and DFS sites can operate legally but with some restrictions.
Even though the state does allow DFS sites, there are currently no available in the state. This is one area that should see some growth in the coming years, but the most significant focus continues to be on sports betting. 
The one unique fact about online betting in Nevada is that there is no online casino gambling. This is another industry that has seen massive growth throughout the United States, but lawmakers in Nevada have not had any recent discussions about introducing online casino gaming. 
For a state with such a massive retail betting scene, Nevada's online sports betting market isn't as big as some others in the U.S. There are some specific reasons for that, which we will discuss, but, strangely, this state isn't one of the leaders in online betting. 
Nevada Legal Sportsbooks
Legal sports betting in Nevada dates back to 1931, with a significant increase in public sports betting interest over the last ten years. 
It wasn't until the 1990s that other states started to look at legalizing sports betting and joined the state of Nevada. Unfortunately, as that took place, the federal government decided to step in and create a federal ban that kept states from making this a legal betting option.
The Professional and Amateur Sports Protection Act was passed back in 1992, and it ruled that states were not allowed to offer sports betting of any kind, with only a couple of exceptions. As a result, Nevada continued offering sports betting, and this new law helped the state create a monopoly in the industry. 
Casinos in Nevada have established retail sportsbooks on-site, while others have simply set up sports betting kiosks. Nevada does allow for online sports betting, but only those casinos that have a gaming license can receive an online license. 
Betting on college and professional sporting events is legal in Nevada, and the bettor can also find international sports. Nevada's legal sports betting age is 21 years of age, the standard for sports betting markets throughout the country. 
Which Online Sports Betting Apps Are Legal In Nevada?
Online sports betting in Nevada first became a legal option in 2010, with plenty of growth for the state's sports wagering industry. A change in how the Wire Act allowed casinos in Nevada to explore online sportsbooks. 
Nevada's mobile sports betting apps make legal wagering available to anyone within the state. 
Online-only operators cannot enter the Nevada sports betting industry. That law has kept sportsbook brands such as DraftKings and FanDuel from legally taking bets in the state. 
Here is a list of the online sports betting apps available in Nevada:
Atlantis Race and Sports app
B-Connected Sports
BetMGM
Caesars Sportsbook
Circa Sports
Golden Nugget
STN Sports
Rampart Sports App
TI Sports
Westgate SuperBook
William Hill
Wynn Sports
One interesting fact about online sports betting in Nevada is that in-person registration is required when signing up for an online account. Illinois is the only other state in the U.S. with this restriction in place, and it has hurt online sportsbooks to acquire new customers. 
Another interesting fact is that online sports betting in Nevada typically accounts for less than 75 percent of all wagers placed in the state. This is much different from what other states see, as online betting accounts for more than 90 percent in most states. 
Top Nevada Online Sportsbooks
15+ States
Extensive Betting Markets
Top-Rated App
Nevada Retail Sportsbooks
Other states in the U.S. are focused on building up the online industry, but that isn't as important as Nevada. Retail sports betting in Nevada is a massive industry, and it accounts for nearly half of all of the sports betting action some months. 
Sports betting in Nevada is still one of the biggest markets in the United States, but other states have surpassed Nevada in terms of online sports betting handles. Retail sportsbooks in Nevada are still popular, however, and the state's overall betting market is one of the largest in the nation.
Here are the casino companies that offer a retail sportsbook in at least one casino property:
Boyd Gaming

Caesars Entertainment

CG Technology

Jerry's Nugget

MGM Resorts International

South Point

Station Casinos

Treasure Island

Westgate

Wynn Las Vegas
Station Casinos is one of the most popular options with local bettors, but it is not a major name throughout the United States. MGM, Caesars, and Wynn are among Nevada's biggest retail sports betting companies, and they have some massive sportsbooks available in the state. 
Are Daily Fantasy Sports Sites

Legal In Nevada?
Daily fantasy sports is a legal gambling option in the state, but the rules have also kept operators from accepting players from Nevada. DraftKings and FanDuel haven't been live in Nevada since 2015 after a decision from the Attorney General forced them to withdraw from the state. 
To offer DFS games in Nevada, a gaming license is required. Unfortunately, there is also a requirement to partner with a commercial casino before applying for a gaming license, which keeps DFS platforms out of the state for now. 
Attorney General Adam Laxalt officially ruled that DFS was a form of gambling, and therefore a gaming license was required. The Gaming Policy Committee in Nevada took a closer look at the rules in 2016, but they determined that DFS needed a license.
Nevada was a huge market for DFS sites before 2015, but there hasn't been any action. However, this could change in the future as some DFS sites are getting involved with casino companies in Nevada.
Caesars Entertainment now has a stake in SuperDraft, and that partnership could allow SuperDraft to apply for a gaming license and offer DFS in Nevada at some point. In addition, BetMGM and Yahoo Sports also have a deal in place, and that is another option that could see the DFS industry once again live in Nevada. 
Salary Cap DFS Sites 
The two biggest salary cap DFS sites in the United States are DraftKings and FanDuel, and each company has a rocky history in Nevada. Both sites met with the Nevada Gaming Policy Committee back in 2016, but neither company got the favorable result that they were looking for. 
Both DraftKings and FanDuel are free to apply for a gaming license in the state, but they first have to partner with a casino. This could happen at some point, as both sites continue to have massive success throughout the rest of the country. 
Salary cap DFS games require players to draft a roster of players using a salary cap. The player enters these rosters in contests, and the prize pool pays out the winners.
DraftKings and FanDuel once had a massive following in Nevada, but that is no longer the case. 
Fantasy Player Prop Games 
With the rise of prop betting at traditional sports betting sites, player prop games have now leaked into the DFS industry. Specific DFS operators tend to focus on or feature these games, but anyone can offer them.
There are no sites in Nevada that offer player prop games. However some big names have emerged in other parts of the U.S. Monkey Knife Fight is a significant and growing name in the DFS industry, but it is not accepting players from Nevada.
Similar to salary cap sites, these sites are eligible to apply for a license in Nevada at any time. But none have done that up to this point. 
Best Ball Games 
Best ball games have also become extremely popular in the DFS industry, but these options aren't available in Nevada either. DraftKings and FanDuel now feature best ball on their sites. However Underdog Fantasy is a site that is better known for this type of action. 
Best ball games are similar to salary cap games, but the sites can choose the best lineup. These games will be daily, weekly, or for the entire season, but Nevada has no options. 
Is It Legal To Play Online Poker In Nevada?
Nevada legalized online poker back on February 25, 2013, becoming one of the first three states in the U.S. New Jersey and Delaware also made this a legal option. Those three states currently share player pools across some sites thanks to an interstate agreement. 
Assembly Bill 114 officially made online poker a legal betting option in Nevada, but the state doesn't currently host a thriving online poker industry. There is currently just one online poker site available. 
With the passing of AB 114, the Nevada Gaming Control Board can now offer an online poker license to operators looking to enter the state. Unfortunately, there are only a limited number of online poker sites available in the U.S., one reason that this industry has remained small in Nevada. 
The legal gambling age to sign up at an online poker site is 21 years of age. Customers do not have to be state residents to create an account, but all of the actions must be done by those physically within the state. 
Nevada Online Poker Sites
Real Poker and Ultimate Poker have spent time as online poker sites in Nevada, but those sites didn't last long. At this time, WSOP.com NV is the only available online poker site in Nevada. 
The WSOP is the top online poker site in Nevada. It has been hosting massive in-person tournaments in Nevada since 1970. This highly-recognizable brand officially launched in Nevada as an online option in 2013. 
WSOP now offers an online tournament that rivals what takes place at the casinos in Nevada. That first event was held back in 2013. There is a mobile app available as well. Customers can choose either Android or iOS when looking to access that app. 
Here is a list of some of the different types of poker games that a player can find at WSOP.com NV:
Limit Hold 'em

No-Limit Hold 'em

Omaha Hi-Lo

Pot-Limit Omaha

Seven Card Stud

Seven Card Stud Hi-Lo
WSOP.com offers cash games around the clock, but multi-table tournaments are the biggest attraction found on the site. A tournament schedule is available at WSOP.com, including a $30,000 guaranteed prize pool tournament held every Tuesday. 
WSOP.com offers a loyalty rewards program, which is also available for bettors in the state. 
Nevada Online Poker Player Pools
The Multi-State Internet Gaming Agreement is a pact between Nevada, Delaware, and New Jersey that allows online poker sites to allow players from three states to enter the same tournaments. This agreement used to be only between Delaware and Nevada, but New Jersey agreed back in 2018. 
WSOP New Jersey, WSOP Nevada, and the 888poker Delaware network are currently the only online poker sites that utilize the MISGA agreement. The shared player liquidity creates bigger player pools and tournament payouts. 
Michigan and Pennsylvania, two other states with legal online poker, could join a multi-state agreement in the future. 
Are Online Casino Sites Legal In Nevada?
When lawmakers introduced Assembly Bill 114 and passed it back in 2013, online casino gambling was surprisingly left out of it completely. Other states have attempted to legalize online poker and online casinos simultaneously, but that was not the case in Nevada.
AB 114 is pretty vague. Many industry experts also believe that casinos could launch an online site and still be within the law. However, the casino owners themselves don't have much interest in online betting as they continue to get plenty of revenue in person. 
MGM Resorts and Wynn Resorts are two massive casino companies in Nevada, and each of these has branched out in the online casino industry in other states. 
It doesn't seem like online casino gambling will be coming to Nevada anytime soon, but that could always change. Everything is basically in place for online casino gambling to launch. Still, it will be up to the casino companies to decide if online casino gaming is something they want to pursue. 
Top Nevada Online Sportsbooks
15+ States
Extensive Betting Markets
Top-Rated App
How Do I Know That Online Gambling Sites In Nevada Are Fair? 
Nevada has the best of the best when it comes to online gambling sites, and those sites will be fair. The Nevada Gaming Commission ensures that each site is operating correctly. The site must also follow some specific rules and regulations. 
If customers start to think that a specific online gambling site isn't fair, then that site will continue to lose customers. This is such a competitive industry in the state that the sites have to be fair and open to keep customers happy. 
Who Regulates Legal Online Sportsbooks In Nevada?
The Nevada State Gaming Control Board regulates legal online sportsbooks, and that group is also in charge of overseeing other online gambling options. This Gaming Commission has a tall order as the online betting options in Nevada are plentiful. They make sure the site follows all of the rules and regulations. 
Since all sites that offer online betting first have to get a license, that is the best reason to trust them. The Commission does not just hand out these licenses to anyone, and you will find that all of the business done at these sites is according to standards. 
You might not always agree with all of the betting lines or odds set by these online sportsbooks. However there will be very little deviation from the odds found elsewhere. Legal online sportsbooks are the best and only place to make bets online. 
How Do I Get Paid If I Win?
If you are fortunate enough to win money at an online betting site in Nevada, you will directly deal with that site to receive your payments. Online banking has become extremely popular, which is also something that is now extremely safe.
All of the online betting sites in Nevada will have a long list of withdrawal options available to you. Each betting site will have different options, but choosing one already in your e-wallet can make this process run smoothly. 
If you run into any issues when looking to receive a payment, you will want to reach out to the customer service for that site. 
CLAIM OFFER
$1,000 First Bet Insurance; Enter Promo Code: MYPROPS1000