State of Play in New Jersey
Sports Betting in New Jersey
Online sports betting went live in June 2018, just after the fall of PASPA. New Jersey also offers legal online casinos and poker rooms.
As long as your are located within New Jersey borders while you play, you can enjoy the robust number of online betting options in the Garden State.
Widely considered the gold standard among US legal online gambling markets, New Jersey currently stands at the pinnacle of iGaming in the US.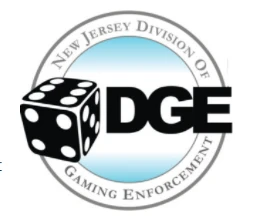 Verified Reviews
Tyisha Lassiter (Mays Landing, NJ)
FOX bet is amazing! It is so easy to navigate and place wagers. I've used several betting apps and FOX bet by far has been the most accurate with betting and easy to follow instructions. I recommend everyone to try FOX bet for yourself, especially if other apps set up is confusing and frustrating. I have zero complaints!
Darrin Verderame (Caldwell, NJ)
I mostly wager with Draftkings because of the profit boosts and bonuses. I also receive weekly free bets based on my play. I really like that I receive payouts quickly. I also like that the golf odds are mostly better odds on Draftkings. It's great that I have a VIP host that I can text when I have a problem and he gets back to me right away. They have a wide variety of wagers for all sports. I think that customer service could have a quicker response time to my emails. Also when I receive promo flyers in the mail sometimes the QR code doesn't work right away.
Jackson Veliz (Wallington, NJ)
As a part of the new generation of sports betting, I've welcomed the BetMGM sportsbook app into my life with a sigh of relief. From the moment I registered and deposited my money, it's been a blur of fun with no app issues and I love their constant promotions! I feel this app has actually helped me become a better bettor with all their options and did I mention their promotions?! I mean the only thing I do hope they improve on, is their Cash Withdrawal option at the casino. I'm hoping they're able to improve the 1-hour withdrawal time to an instant withdrawal … I'm still loving this app.
Sportsbooks in New Jersey
Q&A
Can I bet on college sports in New Jersey?

Yes, New Jersey sportsbooks can accept wagers on college sporting events, but only those that take place outside of the state. Voters will be deciding whether or not that law is changed, and it could also open the door for betting on college teams from the state of New Jersey if it is passed.

Can I bet on esports at New Jersey sportsbook apps?

Yes, the New Jersey sports betting industry did not initially allow for betting on esports markets, but that law has since been changed. The bill to legalize betting on esports was passed near the end of June 2021.

Are there any mobile betting apps in New Jersey?

Absolutely. The strength of the gaming industry in New Jersey is that it allows for online betting apps, and there are a number of licenses available. Even though New Jersey is a state that has a strong commercial casino industry, mobile betting apps attract the most action.

Can I bet using BetMGM in New Jersey?

Yes, BetMGM is the only online option that is available in all three legal formats in the state of New Jersey. BetMGM is a product of MGM Resorts, and it has become a leader in sports betting, online casino gambling, and online poker.

How do I get paid when I win at New Jersey legal betting sites?

If you win money at a New Jersey legal betting site, then the payment will come directly from that site. Each legal gambling site will have its own banking department, and there will be a pretty impressive list of withdrawal options that are available to you.
BET NOW
Bet $5 Get $200 In Bonus Bets At DraftKings Sportsbook!
Methodology
Top Sportsbooks
Remote Registration
Online Casino Access
New Jersey Online Betting
A pioneer in the expansion of online gambling in the United States, New Jersey stands as one of the top mobile sports betting and online casino markets in the U.S.
While more than half of the country now has legal online betting of some kind, no state has achieved a level of success that can quite compare to New Jersey. New Jersey is one of just a handful of states that offers online sports betting, casino gaming, and poker, as well as daily fantasy sports. 
It was New Jersey that initially challenged the Professional and Amateur Sports Protection Act (PASPA), taking the battle to make sports betting legal to court. By ultimately winning that court case in 2018 it opened up the legal sports betting industry in the United States. 
New Jersey allows for many different companies to apply for iGaming (online betting) licenses. The New Jersey Division of Gaming Enforcement conducts a lengthy and comprehensive approval process when evaluating an applicant for an NJ sports betting app, but the state has been able to attract all of the top operators in the U.S. nonetheless.
New Jersey does not host any tribal casinos in the state, with all casinos located in Atlantic City and falling under the category of commercial casinos. This state consistently sets new sports betting industry revenue records, and all forms of iGaming continue to bring in massive amounts of revenue for the state. 
Be sure to take a look at our guide to the Best NJ Sportsbook Promos.
New Jersey Sports Betting
The legal online sports betting scene in New Jersey is one of the most successful in the United States. Nevada, for decades, was virtually the only U.S. state in which you could make sports bets. After launching sports betting in 2018, it didn't take long before New Jersey passed Nevada as the nation's No. 1 sports betting market.
The first legal sports bet in the state was placed on June 14, 2018, at Monmouth Park. The federal ban on sports betting didn't end until May 2018, but New Jersey already had things in place to launch as soon as possible after the overturn of PASPA became official.
New Jersey initially attempted to legalize sports betting all the way back in 2009, but their efforts were quickly opposed by professional sports organizations. This led to a battle in the courts that nearly lasted ten years and would become a landmark case in the United States.
Professional sports organizations worried that legalizing this industry would lead to corruption and hurt the integrity of sport. The United States Supreme Court ultimately made the final decision, and that allowed New Jersey to complete the legislative process. 
In September 2021, New Jersey became the first state in the U.S. to reach more than $1 billion in betting handle for a single month. Most of that handle came from New Jersey online sportsbooks.
When New Jersey legalized sports wagering, state lawmakers made both retail and online sports betting legal. New Jersey is also credited with having favorable rules and regulations for both operators and sports bettors.
New Jersey Online Sports Betting
Even though New Jersey has legalized both online and retail sports betting, a majority of the action comes through mobile apps. The legal age to bet online is 21, and New Jersey bettors can access state sports wagering sites via desktop or through mobile apps.
New Jersey online sportsbook sites offer a wide range of betting options, with is a long list of betting markets available. New Jersey sets a high standard in the U.S. sports betting industry, with most other states attempting to follow the lead. 
Some of the top NJ sports betting sites  include FanDuel Sportsbook, Caesars Sportsbook, BetMGM, DraftKings Sportsbook, PointsBet, and many others.
You can sign up for a New Jersey sports betting app with the "Play Now" links included in this review. The links allow access to risk-free bet, deposit match, and other new player bonuses available at NJ online sportsbook sites.
The NJ sports betting market includes the following online sports gambling sites:
Best NJ Sports Betting Apps
Bally Bet

Borgata Sports

Esports Entertainment

Fubo Sportsbook

Golden Nugget

Hard Rock

MaximBet

PlayUp

Sporttrade

SuperBook

theScore Bet
DraftKings Sportsbook was the first to offer online sports betting in the state of New Jersey, and it remains a leader among NJ sports bettors to this day. FanDuel and BetMGM are two of the other most successful online sportsbooks that bettors can use in the state. All of these online sports betting apps offer a comprehensive array of betting markets, including domestic sports, international leagues, niche sports, live betting and more.
New Jersey allows each casino or racetrack that's approved for an online sports betting license to offer up to three mobile betting skins. This approach has allowed all of the biggest names in the U.S. sports betting industry to enter the market.
Retail NJ Sportsbooks
Retail betting is also available in the state of New Jersey, but most bettors prefer to do their betting online. Each casino was given the opportunity to apply for a retail sports betting license, and then they could partner with a sports betting company. 
William Hill was at one time offering retail sports betting at five of the twelve locations in the state, but that company has since been bought out by Caesars. Other big-name operators have found a partner in the state as well, but it's not a requirement. 
Here are the nine casinos that offer retail sports betting at this time:
NJ Sportsbook Retail Locations
Bally's
Borgata Casino
Caesars
Golden Nugget Casino
Hard Rock Atlantic City
Harrah's
Ocean Casino Resort
Resorts
Tropicana
One thing that is unique about retail sports betting in New Jersey is that all of the casinos are located in Atlantic City. There are three race tracks that offer retail sports betting, but the majority of this betting is done in one city. 
The three racetracks where retail sports betting is available are:
Freehold Raceway
Monmouth Park
The Meadowlands
Another important factor at play in New Jersey is that all of the retail betting is done at a commercial site. There are no Native American tribes that can offer retail betting, and therefore all of the locations are regulated by the New Jersey Division of Gaming Enforcement. 
Are Daily Fantasy Sports Sites Legal In New Jersey?
New Jersey was not one of the first states to officially legalize online daily fantasy sports sites (DFS), and it took much longer than expected. This form of online betting became legal in 2017, and New Jersey was the 16th state in the U.S. to do so.
Before states started to legalize DFS sites, DFS operators were still accepting customers throughout the country. By officially voting to legalize and regulate the DFS industry, New Jersey can now collect tax revenue from the sites. 
While the legal gambling age for online sports betting is 21 years of age, it is just 18 years for DFS options. This allows players to get involved at a much younger age and has allowed for this form of online gambling to take off in New Jersey. 
There is no need for a site that offers fantasy sports to partner with a casino or racetrack, as they can simply apply for a license without forming a partnership.
Salary Cap DFS Sites In New Jersey
Salary cap contests represent the most traditional DFS option in New Jersey. The DFS industry in the US was built on the popularity of salary cap games.
In salary cap DFS contests, players must create a lineup that fits within a certain salary cap. Different players can be "bought" or added to the roster for different prices, which is where the challenge comes in.
These lineups can then be submitted into contests, which are offered at a wide range of buy-in levels. 
When it comes to salary cap DFS sites in New Jersey, or the US for that matter, DraftKings and FanDuel continue to lead the way. Both of these operators offer a mobile app as well as an online site, which makes it easier for players to get signed up. 
Signing up for a DFS account at either DraftKings or FanDuel is a simple process that can be done in a matter of minutes. These sites will check to ensure that you are in the state of New Jersey before you are able to enter any of the contests that are offered.
Fantasy Player Prop Games
Sports bettors that are looking to transition into the DFS industry can focus on player prop games for a smooth transition. These games are very similar to prop betting at a traditional sportsbook, except they are offered in a contest-type form. 
Players are still making prop predictions based on options set by the site, but it is not going down as a wager. 
Three DFS operators that offer player prop games in New Jersey are:
Each of the sites listed above offers different forms of player prop games, but the basis is still the same. This type of DFS contest is still growing, as the sites continue to add new sports to their offerings. 
Most of this action has to be done online as well as there aren't mobile apps available for all of the options listed above. This still provides a nice change of pace from the typical salary cap DFS games that are the most famous in the United States. 
Best Ball Games
Another type of fantasy sports game that is becoming extremely popular is "Best Ball." This is a game that is now offered on sites such as DraftKings and FanDuel, but it is other sites that have made this game more popular. 
One of the leaders when it comes to Best Ball is a site known as Underdog Fantasy. This state was able to receive a DFS license and launch in New Jersey back in 2020, adding to the growing list of approved options in the state. 
Best Ball is a game that mirrors what takes place in Fantasy Football, except the site helps the customer out. Once a roster is created, then the site will automatically choose the most optimal lineup for whatever contest that a player has entered in.
Best Ball is a game that is offered daily, weekly, and season-long, giving players a number of different options. As this type of game continues to become more popular, other sites are expected to launch in New Jersey with this offering. 
Signing up for a site that offers Best Ball is the same process as it is with other DFS sites.
Our Daily Fantasy Recommendations
Are Legal Online Poker Sites Available In New Jersey?
Online poker is not a thriving industry in the United States, as there are only a handful of states that even offer this option. New Jersey is one of those states, and it once again sets a standard that other states have attempted to follow. 
New Jersey online poker has been legal since February 26, 2013, when Governor Chris Christie officially signed A2578 into law. This was extremely notable at the time and proved that New Jersey was looking to become a leader in all forms of online betting.
The online poker laws in New Jersey require players to be at least 21 years of age and physically located in the state. The location of New Jersey has allowed it to attract players from other states, most notably New York.
The first online poker sites in New Jersey officially launched on November 21, 2013, but a few of those sites weren't able to last long. This is an industry that has very limited options when it comes to operators, and that has affected the market at times. 
Lawmakers in New Jersey actually spent close to three full years working on a bill that would legalize both online poker and online casino sites. The main parts of the bill never changed, but there was language added to draw more support from both political parties.
Online poker sites in New Jersey feature tournaments with different buy-ins, as well as cash game action around the clock. Each online poker site offers different styles of games, and there is no law that says a player can only be signed up at one site. 
Here are the online poker sites that are currently available in New Jersey:
New Jersey Online Poker Sites
888Poker NJ
BetMGM Poker
Borgata Poker
Pala Poker
Partypoker NJ
PokerStars NJ
WSOP.com
All of the online poker sites listed above have had success in the state of New Jersey, but a few sites have emerged as leaders. PokerStars and WSOP.com have built up a massive following, not only in New Jersey but in the rest of the US as well.
BetMGM is another leader when it comes to online poker in New Jersey. This site has made a name for itself because it offers all three forms of iGaming, and customers can access each platform from the same mobile app. 
The biggest thing that sets the New Jersey online poker industry apart from other states is the number of options. Most states have just two or three online poker sites available, but New Jersey has seven of them. 
There have been some changes to the online poker industry in New Jersey, but having so many options has made this a competitive market. It has also allowed the state to reap the benefits when it comes to tax revenue.
Online Poker Player Pools
Online poker laws in the United States are a bit complicated, and that is why most states have not yet legalized this industry. The laws also allow for interstate poker to be played between states, and that could be coming soon.
New Jersey, Delaware, and Nevada agree to allow online poker operators to share player pools. Interstate player pools allow for more cash games and more players in tournaments. WSOP.com Nevada, WSOP.com New Jersey, and the 888poker network in Delaware currently form the only interstate online poker player pool in the US.
Michigan and Pennsylvania are two other states that could enter into an interstate agreement with New Jersey, Nevada, and Delaware in the future.
NJ Online Casinos
The first online casino sites in New Jersey launched back in November 2013, and the industry has just continued to grow since that time. These sites specialize in online slots and table games, and some operators offer more than 500 different games to the customers. 
The New Jersey Division of Gaming Enforcement plays a large role in ensuring that all of the online casino sites in the state follow state rules and regulations. There is a testing period before any new game can launch to check for fairness. 
New Jersey is a state that was one of the first to truly explore iGaming outside of the state of Nevada. Delaware was the first to legalize online casino gambling, but it was New Jersey that first started to introduce these bills. 
Nearly all of the online casino sites in New Jersey can also be accessed through mobile apps, available on both an Android or iOS devices. Remote registration is allowed for online casino sites, meaning there is never an obligation to visit a commercial casino to get all signed up. 
New Jersey takes a tax rate of 17.5% from online casino and poker sites revenue. While the amount of tax dollars changes from year to year, the state of New Jersey is making between $70-80 million in tax revenue from online casino sites annually. 
New Jersey casinos are all eligible to apply for a license to offer an online casino site, but only a handful have done so at this time. Instead, casinos have partnered with other companies that can then use an online skin to launch an online casino site.
There are more than ten online casinos in the state of New Jersey, which is far less than the number of legal online sportsbooks. Some companies offer both forms of online gaming, while others are simply sticking to online casinos. 
Here is a list of some of the legal online casino sites in the state of New Jersey:
New Jersey's Top Online Casinos
BetMGM Casino
Borgata Casino
Caesars
DraftKings Casino
FanDuel Casino
Golden Nugget
Harrah's Casino
Ocean Casino
SugarHouse
Tropicana
Unibet Casino
Virgin
BetMGM, DraftKings, FanDuel, and Golden Nugget are four of the leaders when it comes to online casinos in the state of New Jersey. All of these companies have also found success throughout the US in states where online casinos are a legal option. 
One unique feature of online casino gambling in New Jersey is that each casino is eligible to receive five online skins. This arrangement allows companies that don't operate a land-based casino in New Jersey to launch an online casino site, as they can enter into licensing agreements with Atlantic City casinos.
New Jersey law dictates what types of games can be offered at online casino sites in the state, but it is a long and comprehensive list. Slots and table games are the two major types of games that see the most action at New Jersey online casino sites. 
While there are laws in place regarding the types of games that can be offered, each site is able to partner with a supplier that powers the actual gameplay. Many online casino sites share a tech provider, and some of the games are similar throughout the industry. 
NJ Live Dealer Casinos
Not only do online casino sites in New Jersey offer slots and table games, but a new style of game is now available as well. Live dealer online casino games have become extremely popular in New Jersey and in other states where this form of iGaming is offered. 
A live dealer game gives players an experience that's much like being right on the casino floor in Atlantic City. Blackjack, roulette, and baccarat are among the formats offered as live dealer games. 
This type of game allows the player to interact with the dealer and other players participating at the same table. The games are administered by a human dealer at a physical table, with the action live-streamed from a gaming studio.
Live dealer games are not available 24/7 on every site, and there are usually set hours in which players can log on. This is still a relatively new option for online casino sites in New Jersey, and it should continue to improve as time goes on. 
Are Gambling Sites in New Jersey Fair?
Before bettors start placing bets at any of the New Jersey online gambling sites, the first thing they want to know is if these sites are fair. The short answer is yes, and there are a number of key factors that back that claim up. 
Even though it seems that New Jersey has a wide-open market when it comes to online gambling sites, all of these operators have to apply for one of the licenses. The New Jersey Division of Gaming Enforcement receives all applications for an online license and then makes a decision. 
What Group Regulates The New Jersey Online Sports Betting Market?
The New Jersey Division of Gaming Enforcement is in charge of regulating the online sports betting sites. Not only does the New Jersey DGE regulate online sports betting, but it also controls online casino gambling sites and online poker. 
Besides issuing online gambling licenses, this group is also in charge of making sure that sites report revenue correctly and pay the appropriate taxes. It is the DGE that issues the report each money that highlights how much action came from each industry. 
Why Should I Trust Legal Online Sportsbooks?
Before the federal ban on sports betting was lifted in the United States, bettors were still wagering through offshore sportsbooks. These offshore sportsbooks are not located in the US and are not regulated at all.
Even though this was an option for bettors to wager on sporting events, there was plenty of risk associated with these sites. That is no longer the case now that New Jersey has legalized sports betting.
If a sportsbook holds a license in the state of New Jersey, then it is a trustworthy site. A license can be stripped if something is done illegally or unfairly. 
How Do I Get Paid If I Win?
There are a number of different ways to get your sports betting winnings when you win at an NJ online sports betting site, and each operator will have a different process. Visiting a retail casino is always an option, but you can also complete the payout process online as well. 
Simply log in to your iGaming account and check out the list of withdrawal options that are available. Choose the one that works the best for you, and your payment should be processed in minutes. 
New Jersey Area Sports Teams
Teams that play in major sports leagues from the New York/New Jersey area include:
New York Yankees (MLB)
New York Mets (MLB)
New York Giants (NFL)
New York Jets (NFL)
New York Knicks (NBA)
Brooklyn Nets (NBA)
New Jersey Devils (NHL)
New York Rangers (NHL)
New York Islanders (NHL)
New York City FC (MLS)
New York Red Bulls (MLS)
BET NOW
Bet $5 Get $200 In Bonus Bets At DraftKings Sportsbook!