State of Play in Maryland
Sports Betting in Maryland
Maryland voters approved statewide sports betting on the November 2020 ballot. Retail sports betting went live in December 2021, while mobile sports betting is expected to launch sometime in 2022.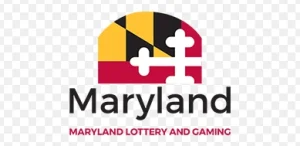 Q&A
How old do you have to be to bet online in Maryland? 

The state of Maryland has set the legal betting age to gamble online at 21 years of age. This will be the same legal betting age for retail sports betting as well.

Can I bet on college sports in Maryland?

Yes, Maryland will allow betting on collegiate sporting events, which should help the market become even larger. Betting on college sports has been a big debate throughout the US sports betting industry, but it was approved in this state. 

Is DraftKings offering sports betting apps in Maryland? 

Yes, DraftKings will be offering sports betting app in the state of Maryland. DraftKings was one of the companies that provided financial backing to get legal sports betting in Maryland up and running.

Can I bet using BetMGM in Maryland?

Yes, BetMGM will have a sportsbook established in the state of Maryland. The MGM National Harbor Casino is one of the largest in the state, and that will allow BetMGM to establish both retail and online sports betting app in Maryland. 

Can I bet anonymously at Maryland legal betting sites?

No, this is an act that will not be allowed in Maryland. Anyone wishing to bet online in the state will first set up an account with a legal betting site. All of the bettings must be done through that account, and it can't be done anonymously. 
BET NOW
Bet $5 Get $200 In Bonus Bets At DraftKings Sportsbook!
Methodology
Sports Betting Legal in Maryland
Expected to Launch in 2022
Up to 60 Online Sportsbooks
Maryland Online Betting
The long-awaited debut of Maryland online betting apps finally commenced on Nov. 23, 2022. That launch date happened more than two years after state legislators signed a Maryland sports betting bill into law.
The Old Line State could eventually host one of the most competitive online sports betting markets in the U.S. The online Maryland sports betting market can expand to a maximum of 60 different online wagering sites under state sports betting laws.
You'll eventually be able to place a sports bet on mobile sports betting apps, at retail sportsbooks, and at self-service kiosks at bars, restaurants, and other small businesses.
The Nov. 23 launch saw major online sports betting operators like DraftKings Sportsbook MD, BetMGM Maryland, Caesars Sportsbook Maryland, FanDuel MD Sportsbook, and PointsBet Maryland go live. With a prime location on the east coast, and a fervent sports fan base, the Maryland sports betting market is expected to thrive.
This Props.com review takes a look at all aspects of Maryland online betting, including sports wagering and daily fantasy sports sites. You can sign up for MD online sportsbooks using the links in this review to unlock the best new player bonuses available to Maryland sports bettors.
Check out our Maryland sports betting FAQ and more in this guide.
Maryland Sports Betting Law
Maryland was one of the first states to explore an effort to legalize sports betting, with a study done in 2017. It appeared as if Maryland would be one of the first to go about legalizing sports betting after the fall of PASPA, but that wasn't the case. 
Lawmakers in the state could not agree on how sports betting should be set up and could not find a compromise. Ultimately, lawmakers decided to leave the decision up to the voters in the state, and they placed a question on the ballot in November 2020. 
After voters overwhelmingly voted to legalize online sports betting in November 2020, lawmakers went to work to pass sports betting legislation in 2021. The result was HB 940, legalizing online sports betting legal in this state. Governor Larry Hogan signed HB 940 into law on May 18, 2021.
Which Sportsbook Apps Are Available In Maryland?
Online sports betting is legal in Maryland, where a large portion of the action will occur. 
Maryland has approved remote registration, allowing bettors to quickly and easily sign up for new sports betting accounts. Players can do this either through the mobile site or via the online sportsbooks' mobile apps. 
Anyone who wishes to place a wager in Maryland will have to have geolocation services turned on before making a bet. This will ensure that all bets are taking place inside the state and are legal transactions.
One of the features that can set online sports betting in Maryland apart from other states is the number of available licenses. The state can approve up to 60 potential Maryland online sportsbooks, allowing all of the top companies to enter the state.
Many U.S. sports betting companies have planted a flag in Maryland despite the delays.
Here are the Maryland online betting sites currently offering legal wagering:
You can find Maryland sports betting apps at the App Store (for Apple iOS devices) and the Google Play store (Android devices). For more information about bonuses like risk-free bets (aka first bet insurance), deposit match, free bet promos, and more, take a look at the Props.com guide to the best Maryland sportsbook bonus offers.
Retail Sports Betting in Maryland
Maryland also hosts an in-person sports betting scene that is highly competitive. Most states limit retail sports betting to commercial or tribal casinos, but that isn't the case in Maryland. 
The Sports Wagering Application Review Commission will be in charge of issuing some of these retail betting licenses. In addition, the state will review all retail sports betting sites.
Retail sports betting locations will partner with an online sports betting provider to get sports betting up and running. Since there will be so many retail locations in the state, many of these locations will share a sports betting provider. 
One exciting aspect of retail sports betting in Maryland is that the state has approved several different types of licenses. The state has approved up to 40 retail sports betting licenses, which could create an extremely competitive market.
A Class A license will be available for the six licensed casinos in the state and the three professional sports stadiums. The final Class A license is for the Maryland Jockey Club, but there is language in the bill to add new licenses in the future. 
Class B licenses will be available to select businesses in the state through a competitive bidding process. Many different types of businesses can apply for one of these licenses.
Some of the retail sportsbook locations taking bets in Maryland include:
MGM National Harbor (BetMGM)
Live! Casino & Hotel (FanDuel)
Horseshoe Casino Baltimore (Caesars)
Ocean Downs Casino (TwinSpires)
Hollywood Casino Perryville (Barstool)
Bingo World Baltimore (BetRivers)
Riverboat on the Potomac (PointsBet)
Greenmount Station (BetParx)
Long Shot's (Betfred)
Are Daily Fantasy Sites Legal In Maryland?
Maryland was the first state to legalize daily fantasy sports sites, having done so back in 2012. Of course, the state did this before this industry became popular throughout the U.S., but lawmakers in Maryland recognized the potential. 
In 2016, Maryland proposed new regulations to govern the industry, and the state did this after they saw new operators attempting to enter the state. Bypassing laws that govern and regulate DFS sites, Maryland was able to tax the revenue and keep the industry under control. 
The legal betting age for DFS sites in Maryland is just 18 years, allowing a much more significant percentage of the population to wager in this industry. However, DFS sites that wish to enter Maryland must apply for a license, and they cannot offer contests on college sporting events.
There has been some question about the legality of DFS sites throughout the U.S., but Maryland was the first state to decide. As a result, some of the established DFS operators will be offering sports betting, and players can find both platforms on just one mobile app. 
Our Daily Fantasy Recommendations
DFS Sites That Offer Salary Cap Games
Since Maryland was the first state to officially legalize daily fantasy sports in the United States, sites such as DraftKings and FanDuel owe a lot to this state. Of course, both companies were already offering DFS games in the U.S., but the decision in Maryland allowed these companies to gain more attention and traction.
DraftKings and FanDuel continue to be the two biggest DFS sites in Maryland, and they offer similar styles of games. These DFS sites offer salary cap games that require players to build up a fantasy roster based on a set salary cap. 
Not only are DraftKings and FanDuel two great online sites for DFS players in Maryland, but they both offer a mobile app as well. Players can download this mobile app on any device with an Android or iOS operating system.
Creating an account at these sites is an easy process that bettors can complete in minutes. Both DraftKings and FanDuel will need to verify your identity before playing these games. Location services will also have to confirm that you are in the state. 
DFS Player Prop Game Sites
The salary cap DFS games continue to be the most popular in Maryland, but those aren't the only options. Although not as quickly as traditional sports betting, the DFS industry has grown and expanded in recent years. 
Player prop games have become popular as well. These games are similar to prop betting in the sports betting industry. DFS sites will allow players to make simple over/under selections instead of making a cash wager on these bets. 
The registration process for player prop game sites in Maryland is the same for the salary cap games. If offered, choose a site that holds a legal DFS license in Maryland and create an account either online or through a mobile app. 
Check out these Props.com reviews of some of the DFS sites in Maryland that offer player prop games: 
Sites That Offer Best Ball 
Best Ball is another popular DFS game that is starting to gain some traction in the state of Maryland and elsewhere in the United States. Best Ball is a game similar to fantasy sports, but it removes some of the guesswork out of creating a lineup.
Players can find these best ball games each day, or they can be season-long contests. The sites will automatically pick the players with the highest scores with the best ball based on your created lineups. 
Sites such as DraftKings and FanDuel have started to offer the best ball games, but other sites specialize in these games. Underdog Fantasy is one site that provides the best ball games in several different sports and leagues. 
Is Online Poker Legal In Maryland?
The gambling law in Maryland allows for live poker games to be played, but only at the six licensed commercial casinos. Maryland is not home to any tribal casinos, which could make legalizing online poker easier. 
Some states have included online poker when legalizing online casino gambling, but that is another industry not yet available in Maryland. 
A referendum would have to be passed on the ballot before the state offered online poker in Maryland, as seen with sports betting. There was overwhelming support for sports betting, but it's unclear if legal online poker will receive the same support. 
Are Online Casino Sites Legal In Maryland?
There are no legal online casino sites in Maryland. While the online casino industry in the U.S. has grown, it is not as popular as the sports betting industry.
There are six licensed commercial casinos in Maryland, and this is where the player can play all of the casino games. These six casinos could ultimately fight back against online casino sites, as it would take away from their in-person revenue. 
Another potential drawback to legalizing online casino gaming is that it has been a long and challenging process to get sports betting up and running. Lawmakers in Maryland would have to undergo the same method to launch online casino sites, which could take years. 
How Do I Know That Online Gambling Sites Are Fair?
When Maryland bettors are looking to gamble online, these customers will always be looking for fair online gambling sites. 
Even though Maryland is a state that will have a large number of online sports betting licenses available, there is still a lengthy approval process for these sites to go through. After launching online sports betting, the state will monitor these sites to protect the customers and ensure fairness. 
What Group Is In Charge Of Regulating Legal Online Sports Betting Sites?
The Maryland Lottery and Gaming Control Agency were placed in charge of legal online sports betting when lawmakers passed the bill. This group is in charge of overseeing and regulating all legal sports betting sites, but it is not the group handing out the licenses. 
The Sports Wagering Application Review Commission (SWARC) speeds up issuing licenses to online sportsbooks. Governor Larry Hogan appointed members to this committee, and that is where the state sent all of the applications. 
Why Should I Trust Legal Online Sports Betting Apps?
This answer is similar to the explanation above. All of the legal online sportsbooks in Maryland are to be trusted. Each site holds a sports betting license in Maryland, and the state regulates them. 
Offshore sportsbooks are sites that are not legal in Maryland. There have been some issues with these sites for sports bettors. However, the legal online sportsbooks are entirely different than these sites and are to be trusted. 
How Do I Get Paid If I Win?
When you win money at an online sports betting platform in Maryland, you will deal with that site to get your winnings. Each online gambling site will have its banking options available. That is one area you should research before you do any online gambling.
Suppose there is a problem while banking at an online gambling site in Maryland. It would help if you started by contacting the customer service department of that site. The Maryland Lottery and Gaming Control Agency can get involved, but that would be a last resort.
Maryland Professional Sports Teams
Some of the most popular teams among Maryland sports fans (and surrounding areas) include:
Washington Commanders (formerly Washington Football Team) (NFL)
Baltimore Ravens (NFL)
Baltimore Orioles (Major League Baseball)
Washington Nationals (Major League Baseball)
Washington Wizards (NBA)
Washington Capitals (NBA)
Maryland Terrapins (NCAA)
BET NOW
Bet $5 Get $200 In Bonus Bets At DraftKings Sportsbook!